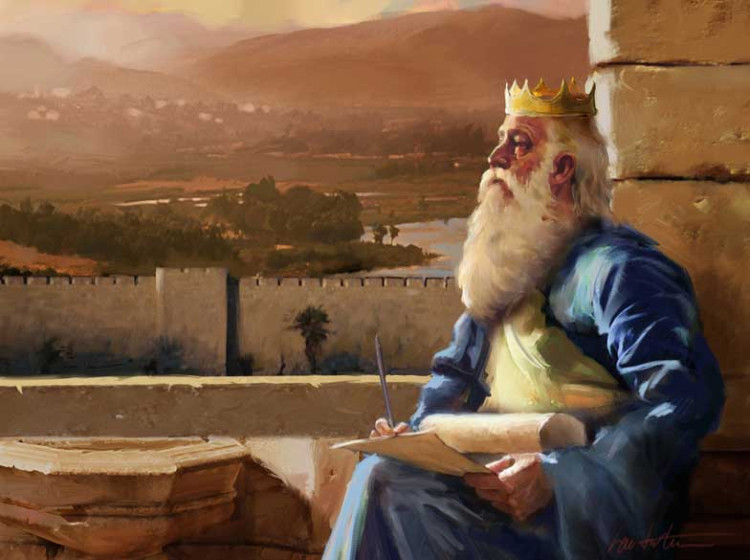 Here are Bible verses on how God can bless those who have a heart for him financially. It's important as Christian especially in business that you learn the nature and character of God so that when you do become blessed you can use your resources to help others.
Check out these Biblical verses on wealth:
There is an evil I have seen under the sun, the sort of error that arises from a ruler: Fools are put in many high positions, while the rich occupy the low ones. I have seen slaves on horseback, while princes go on foot like slaves. Ecclesiastes 10: 5-7
Beloved, I wish above all things you may prosper and be in health, even as your soul prospers. 3 John 1:2
The LORD will open the heavens, the storehouse of his bounty, to send rain on your land in season and to bless all the work of your hands. You will lend to many nations but will borrow from none.
The LORD will make you the head, not the tail. If you pay attention to the commands of the LORD your God that I give you this day and carefully follow them, you will always be at the top, never at the bottom. Deuteronomy 28:12
Now he who supplies seed to the sower and bread for food will also supply and increase your store of seed and will enlarge the harvest of your righteousness. You will be enriched in every way so that you can be generous on every occasion, and through us your generosity will result in thanksgiving to God. 2 Corinthians 9: 10-11
Moreover, when God gives someone wealth and possessions, and the ability to enjoy them, to accept their lot and be happy in their toil–this is a gift of God. They seldom reflect on the days of their life, because God keeps them occupied with gladness of heart. Ecclesiastes 5:19-20
If you are willing and obedient, you will eat the good things of the land. Isaiah 1:19
Isaac planted crops in that land and the same year reaped a hundredfold, because the LORD blessed him. The man became rich, and his wealth continued to grow until he became very wealthy. 14 He had so many flocks and herds and servants that the Philistines envied him. Genesis 26:12-14
I will give you every place where you set your foot, as I promised Moses. Joshua 1:3
Be strong and courageous, because you will lead these people to inherit the land I swore to their ancestors to give them. "Be strong and very courageous. Be careful to obey all the law my servant Moses gave you; do not turn from it to the right or to the left, that you may be successful wherever you go. Joshua 1:6-7
Take a lesson from the ants, you lazybones. Learn from their ways and become wise! Though they have no prince or governor or ruler to make them work, they labor hard all summer, gathering food for the winter. Proverbs 6:6-8
Now it shall come to pass, if you diligently obey the voice of the LORD your God, to observe carefully all His commandments which I command you today, that the LORD your God will set you high above all nations of the earth. And all these blessings shall come upon you and overtake you, because you obey the voice of the LORD your God. Deuteronomy 28:1-2
In the land of Uz there lived a man whose name was Job. This man was blameless and upright; he feared God and shunned evil. He had seven sons and three daughters,and he owned seven thousand sheep, three thousand camels, five hundred yoke of oxen and five hundred donkeys, and had a large number of servants. He was the greatest man among all the people of the East. Job 1:1 – 3
After Job had prayed for his friends, the LORD restored his fortunes and gave him twice as much as he had before. Job 42: 10
Dishonest money dwindles away, but whoever gathers money little by little makes it grow. Proverbs 13:11
A feast is made for laughter, wine makes life merry, and money is the answer for everything. Ecclesiastes 10:19
Bring all the tithes into the storehouse, That there may be food in My house, And try Me now in this," Says the LORD of hosts, "If I will not open for you the windows of heaven And pour out for you such blessing That there will not be room enough to receive it. "And I will rebuke the devourer for your sakes, So that he will not destroy the fruit of your ground, Nor shall the vine fail to bear fruit for you in the field,"Says the LORD of hosts. And all nations will call you blessed For you will be a delightful land,"Says the LORD of hosts. Malachi 3:10-12
0 Joyful is the person who finds wisdom, the one who gains understanding. For wisdom is more profitable than silver, and her wages are better than gold. Proverbs 3:13-14
A little extra sleep, a little more slumber, a little folding of the hands to rest—then poverty will pounce on you like a bandit; scarcity will attack you like an armed robber. Proverbs 6:10- 11
A wise youth harvests in the summer, but one who sleeps during harvest is a disgrace. Proverbs 10:5
A hard worker has plenty of food, but a person who chases fantasies has no sense. Proverbs 12:11
Lazy people want much but get little, but those who work hard will prosper. PProverbs 13:4
If you love sleep, you will end in poverty. Keep your eyes open, and there will be plenty to eat! Proverbs 20:13
The plans of the diligent lead to profit as surely as haste leads to poverty. Proverbs 21:5
God said to Solomon, "Since this is your heart's desire and you have not asked for wealth, possessions or honor, nor for the death of your enemies, and since you have not asked for a long life but for wisdom and knowledge to govern my people over whom I have made you king, 12 therefore wisdom and knowledge will be given you. And I will also give you wealth, possessions and honor, such as no king who was before you ever had and none after you will have. 2 Chronicles 11
22 King Solomon was richer and wiser than any other king in the world. 23 They all consulted him, to hear the wisdom that God had given him. 24 Each of them brought Solomon gifts—articles of silver and gold, robes, weapons, spices, horses, and mules. This continued year after year. 1 King 22-24
The wicked flee though no one pursues, but the righteous are as bold as a lion. Proverbs 28:1
Words of wisdom from self-made Christian billionaire & millionaire business leaders (Video below)
Success principles from self-made millionaire and billionaire Christian business leaders.
Recommended article: 100 inspirational quotes from the most influential Christian business leaders – https://smartandrelentless.com/2015/08/05/100-inspirational-quotes-from-the-most-influential-christian-entrepreneurs-2/
Recommended Bible: Bible Experience audio – Link here