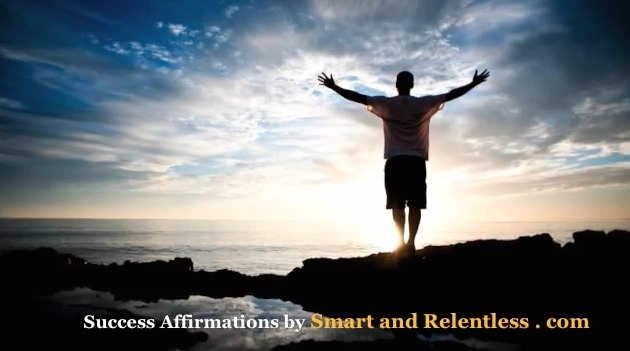 If you wish to transform your mindset into a mind of a winner, a child of God then make a habit to listen to these Christian based affirmations which overtime can effect your attitude drastically in your life and take preeminence in your subconscious mind. Be inspired by these affirmations that deal with wealth, health, success and happiness.
Proverbs 23:7 says, For as he thinks in his heart, so is he, meaning our belief systems is a determining factor of where we end up in life. This is why it's important to be careful on what we feed our mind on a regular basis; many people feed their minds on the news, no wonder why they become fearful and risk averse. In Roman 12:2 Apostle Paul tells us that we have the power to renew our minds and put an end to belief system that we no longer want to be identified with.
Additional Bible verse on wealth and success below:
Beloved, I wish above all things you may prosper and be in health, even as your soul prospers. 3 John 1:2
The LORD will open the heavens, the storehouse of his bounty, to send rain on your land in season and to bless all the work of your hands. You will lend to many nations but will borrow from none.
The LORD will make you the head, not the tail. If you pay attention to the commands of the LORD your God that I give you this day and carefully follow them, you will always be at the top, never at the bottom. Deuteronomy 28:12
Now he who supplies seed to the sower and bread for food will also supply and increase your store of seed and will enlarge the harvest of your righteousness. You will be enriched in every way so that you can be generous on every occasion, and through us your generosity will result in thanksgiving to God. 2 Corinthians 9: 10-11
Moreover, when God gives someone wealth and possessions, and the ability to enjoy them, to accept their lot and be happy in their toil–this is a gift of God. They seldom reflect on the days of their life, because God keeps them occupied with gladness of heart. Ecclesiastes 5:19-20
If you are willing and obedient, you will eat the good things of the land. Isaiah 1:19
Click here for more Bible verses on wealth and success
Originally posted 2015-08-31 06:29:37.