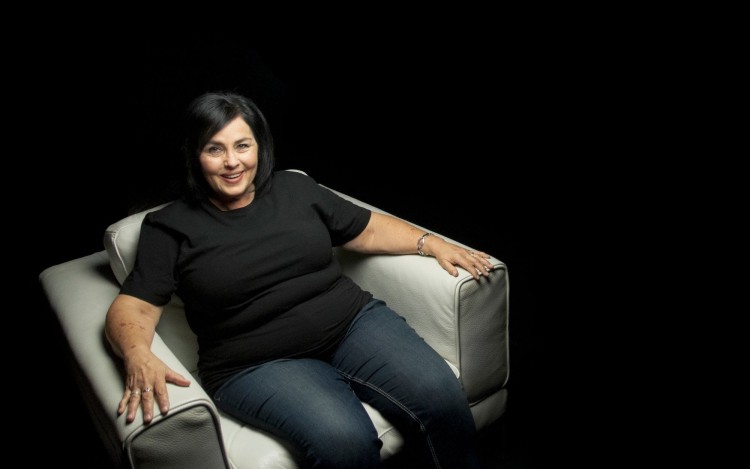 We've most likely heard that saying, behind every successful man lays a successful woman; this expression is certainly true in Kay Robertson case. Robertson is the wife of entrepreneur Phil Robertson the co-star on the hit TV show "Duck Dynasty". She married him at the tender age of 15 and years within the relationship almost feel apart, especially after she became a Christian, they both had different mindset. Kay Robertson explains in "I AM Second" episode how through faith and tenacity she managed to transform her almost broken apart family, to also see her husband becoming a transformed devoted Christian.
Relevant Bible verse: 
1 Peter 3:1-8
Wives, in the same way submit yourselves to your own husbands so that, if any of them do not believe the word, they may be won over without words by the behavior of their wives.
When they see the purity and reverence of your lives.
Your beauty should not come from outward adornment, such as elaborate hairstyles and the wearing of gold jewelry or fine clothes.
Rather, it should be that of your inner self, the unfading beauty of a gentle and quiet spirit, which is of great worth in God's sight.
For this is the way the holy women of the past who put their hope in God used to adorn themselves. They submitted themselves to their own husbands,
like Sarah, who obeyed Abraham and called him her lord. You are her daughters if you do what is right and do not give way to fear.
Husbands, in the same way be considerate as you live with your wives, and treat them with respect as the weaker partner and as heirs with you of the gracious gift of life, so that nothing will hinder your prayers.
Finally, all of you, be like-minded, be sympathetic, love one another, be compassionate and humble.