At Smartandrelentless.com we've compiled a list of eight iconic boxing champions who have leveraged their fame and influence to proclaim Christ to the world.
In the sport of boxing, it is common that when a boxer becomes born-again, they seem delighted to express their Christian faith publicly instead of keeping it a secret.
1. Evander Holyfield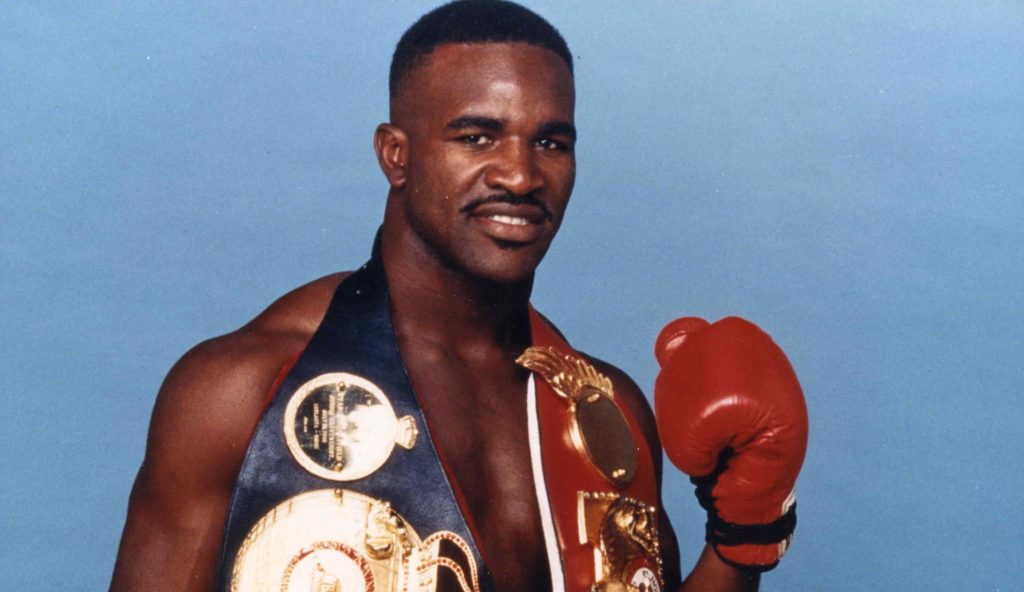 Evander Holyfield rose from poverty to becoming histories only four-time world heavyweight champion, fighting the best that boxing had to offer including Mike Tyson and Lennox Lewis. In his prime, he was able to command fees of up to $30 million a fight. In 2011 he resigned as the undisputed champion in both the heavyweight and cruiserweight division.
In 1992 Holyfield became a devoted born-again Christian, he started to profess his faith publicly especially before and after his boxing fights.
"Nothing is impossible with God. In Jesus Name Amen!" – Evander Holyfield 
---
2. Manny Pacquiao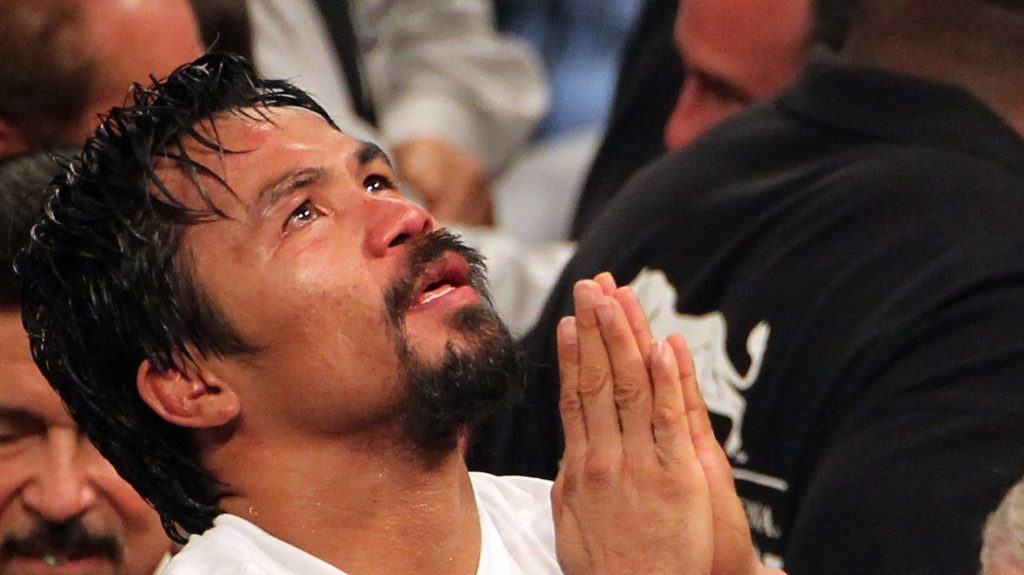 Manny Pacquiao is the first and only eight-division world champion and is considered to be one of the greatest boxers of all time. The Filipino professional boxer has won eleven major world titles; also he is the first boxer to win the lineal championship in five different weight classes. Besides boxing Pacquiao is a politician, currently serving as Senator of the Philippines.
Manny Pacquaio revealed in his testimony how hearing the voice of God in a vision led him to Christ. In February 2016, He received backlash from the LGBT community and the media for revealing the Biblical stance on homosexuality; losing his Nike contract as a result.
"I want to let the people know that there is a God who can raise people from nothing into something. And that's me. I came from nothing into something." – Manny Pacquaio
---
3. George Forman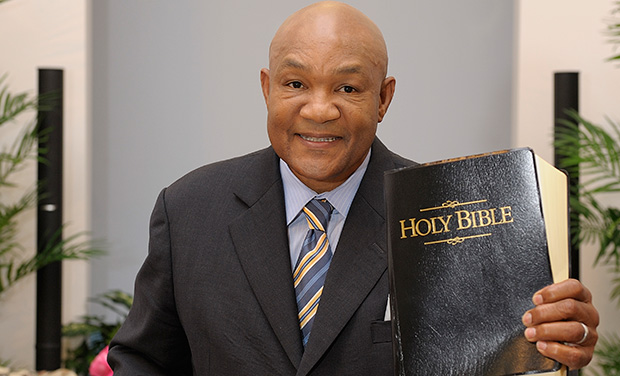 George Foreman is a two-time world heavyweight champion and gold medalist. In 1994 Foreman at age 45 became the oldest heavyweight champion after defeating 26-year-old Michael Moorer in the 10th round of their WBA fight in Las Vegas.
In the middle of his boxing career, he became a born-again Christian after a near death experience where he believed he encountered Jesus through an open vision. After this divine visitation, Foreman became an ordained minister, preaching on street corners and preaching at the Church of the Lord Jesus Christ in Houston.
"I don't even think about a retirement program because I'm working for the Lord, for the Almighty. And even thought the Lord's pay isn't very high, his retirement program is, you might say, out of this world." -George Foreman
4. Nigel Benn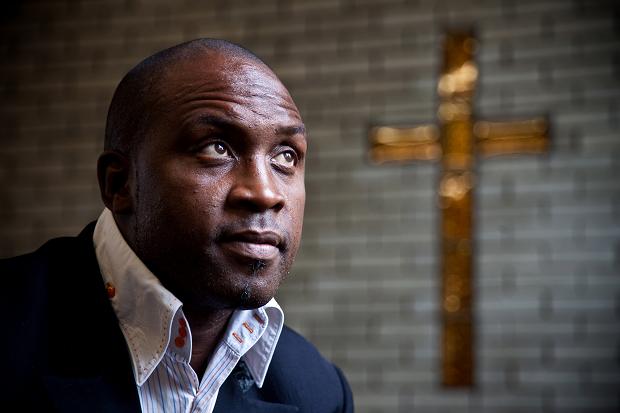 Image source – Newsroom.macleay.net 
Nigel Benn is ranked as one of the greatest British boxers of all time, known for his fearsome punching power and aggressive fighting style, which gave him the nickname "The Dark Destroyer".
He competed in boxing from 1987 to 1996. Ben won the WBO middleweight title in 1990, The WBC super-middleweight title in 1992, and in 1998 he won the Commonwealth middleweight title.
Benn became a victim of his fame; he drank, took drugs, suffered from depression and attempted suicide in his car. The turning point came when Benn became a born-again Christian; immediately confessing his sins of adultery to his wife. Soon after, he spent one full year in solitude, studying the Bible day and night renewing his mind in Christ and now is an entirely new person.
He and his family moved to Australia at the suggestion of his wife Carolyne, where they now attend Hillsong Church.
"I was one of the biggest sinners. Now any lie is something I could not live with." – Nigel Benn 
5. Andre Ward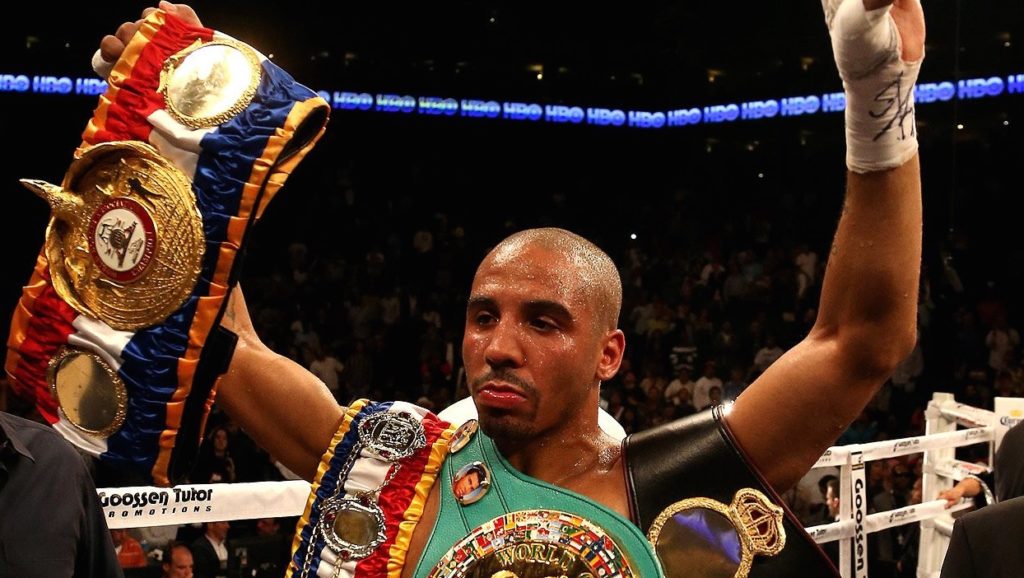 Andre Ward is a two weight-boxing champion, having held the unified WBA, IBF, and WBO light heavyweight titles since 2016. As of November 2016, he was ranked as the second best boxer in the world, pound for pound, by the Transnational Boxing Rankings Board and The Ring magazine.
Andre Ward is a two weight-boxing champion, having held the unified WBA, IBF, and WBO light heavyweight titles since 2016. As of November 2016, he was ranked as the second best boxer in the world, pound for pound, by the Transnational Boxing Rankings Board and The Ring magazine.
Ward is a devout Christian; he regularly shares his faith within the boxing community.
"A lot of people look for you to change. Everything has stayed the same. Financially, this is God's money, and my wife and I are just stewards of it." – Andre Ward 
6. Chris Byrd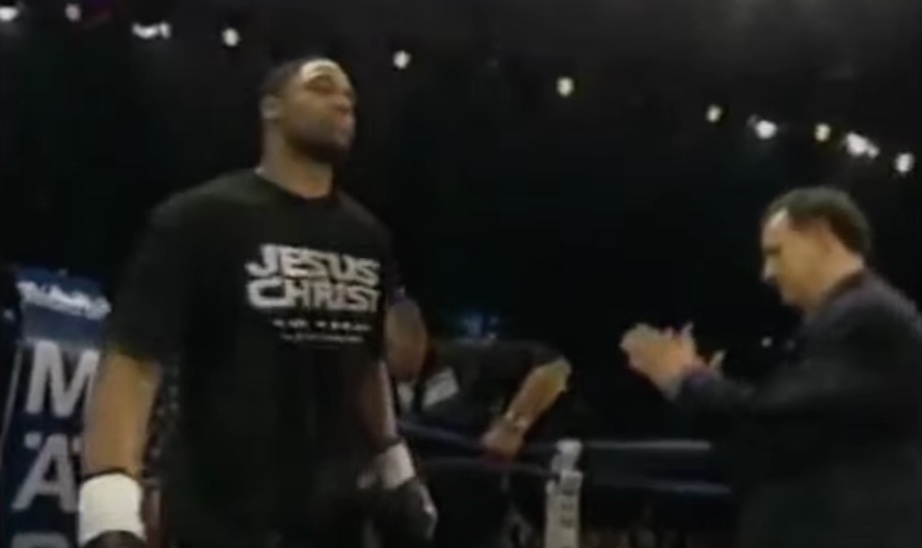 Chris Byrd is an American former boxer who competed in 1993 to 2009. He was a two-time heavyweight champion, having first won the WBO title in 2000. In 2002 he defeated Evander Holyfield to win the IBF heavyweight title for his second time as world champion.
Throughout his boxing career, Byrd professed his love for Christ publically, including wearing T-shirts with the words "Jesus Christ" on it, as well entering into the boxing ring accompanied by gospel music.
"You go to the Lord in prayer and believe in what you say in prayer that God will answer you." – Chris Byrd 
7. Robert Guerrero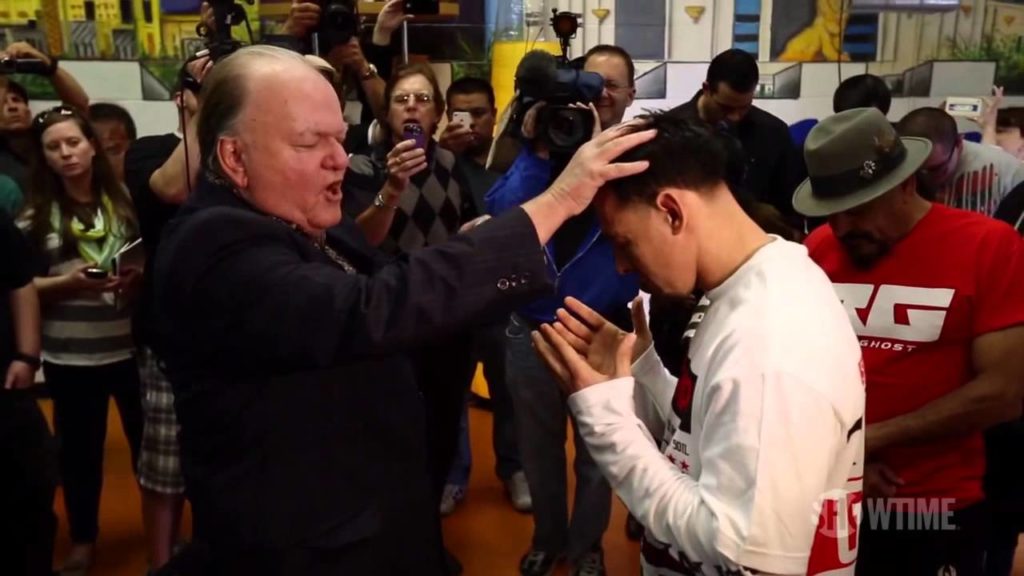 Robert Guerrero is a former two-weight world champion, known as "The Ghost" for being elusive in the ring. He held the IBF featherweight title twice, from 2006 to 2008, and the IBF junior lightweight title from 2009 to 2010.
Guerrero has never been shy about his faith; he regularly praises Jesus when commenting before and after his fights.
"Big believer in Jesus Christ." – Robert Guerrero 
8. Tyson Fury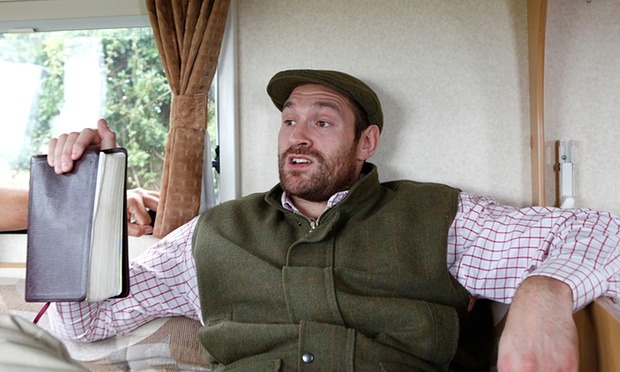 Tyson Fury holding the Holy Bible. 
Tyson Fury is a British professional boxing fighter; he has held the Ring Magazine and lineal heavyweight titles since November 2015, after defeating Wladimir Klitschko. In October 2016, Fury relinquished the WBA, WBO, and IBO titles following ongoing medical and personal issues.
During his career Fury has been vocal about his faith, actively sharing Bible verses and professing Jesus Christ on his social media platform. In 2015 he received backlash and was labeled homophobic by the media for sharing the biblical stance on homosexuality.
"I got on my knees and I spoke to God and I said 'listen, I believe." – Tyson Fury