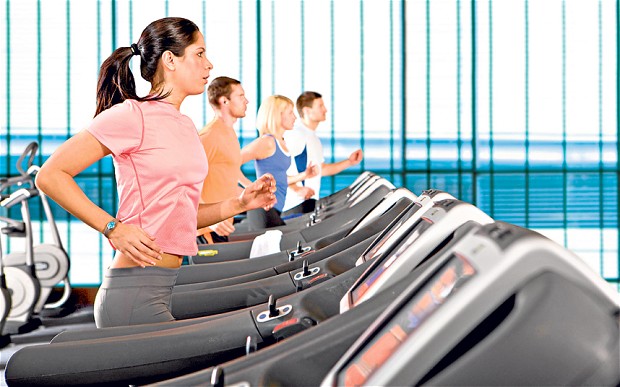 It's important in the process of personal development that we constantly grow in all aspects of our lives, mentally, spiritually and physically. When it comes to improving our physical condition through exercise like attending gym workout, it helps to be aided with the key tools to maximize your potential.
One of the most essential tools is using the power of music to boost one's motivation in order to make a workout session more enjoyable.
We've listed over 70 Gospel songs you can add to your playlist to inspire you to go the extra mile when you think your body has had enough. In the list are varieties of musical style in the gospel genre.
Please feel free to add gospel songs in the comment section below.
Group 1 Crew – Fearless
For King & Country – Our Love
For King & Country – Run Wild
For King & Country – To the Dreamers
Bethel Music & Amanda Cook – You Make Me Brave
Various Artist – Mighty Is Our God
Anthony Brown – Everyday Jesus
Anthony Brown – And You Never Will
Donnie Mcclurkin – Caribbean Medley
Sean C. Johnson – Redemption
Sean C. Johnson – Mountains
Sean C. Johnson – I need it
Sean C. Johnson – Shepherd me
Erica Campbell – A Little More Jesus
Ruben Studdard – Goin' Up Yonder
Yolanda Adams – Victory
Yolanda Adams – I Believe
KJ-52 – Superhero
Shai Linne – Atonement Q&A
Shai Linne – C.H.RI.S.T
Shai Linne – In Adam All Die
Shai Linne – The Hypostatic Union
Shai Linne – With All My Mind
Shai Linne – Regeneration
Shai Linne – Be Glorified
Shai Linne – The Holy Spirit
Shai Linne – Dedication (Remix)
Tamela Mann – Guest of Honor
Tamela Mann – Take Me to the King
Tamela Mann – Back in the Day praise
Mary Mary – Thankful
Mary Mary – Joy
Mary Mary – Go Get It
Mary Mary – Thank You
Mary Mary – The Real Party
Mary Mary – What Is This
Mary Mary – Stand Still
Deitrick Haddon – The Greatest
Deitrick Haddon – God Is Good
Deitrick Haddon – Resting Place
Deitrick Haddon – Go with Me
Deitrick Haddon – Victory
Deitrick Haddon – God @ Work
Deitrick Haddon – King
Kirk Franklin – Declaration
Kirk Franklin – Keep Your Head
Kirk Franklin – Before I Die
Kirk Franklin – Up Above My head
Kirk Franklin – Gonna Be Lovely Day
Kirk Franklin – Hero
Kirk Franklin – Could've Been
Lecrae – Walk With Me
Lecrae – Falling Down
Lecrae – Anomaly
Lecrae – Give In
Lecrae – Mayday
Lecrae – No Regrets
Lecrae – Wish
Lecrae – Good, Bad, Ugly
Lecrae – Broken
Hezekiah Walker – Every Praise
Hezekiah Walker – Lead Me to That Rock
Mali Music – Royalty
Mali Music – I Believe
Fred Hammond – I Will Say
Fred Hammond – I Will Lift Him Up
Fred Hammond – Call On Him
Fred Hammond – When the Spirit of the Lord
Fred Hammond – Glory to Glory to Glory
Charles Jenkins – Praise on My Mind
Originally posted 2015-08-03 19:36:50.