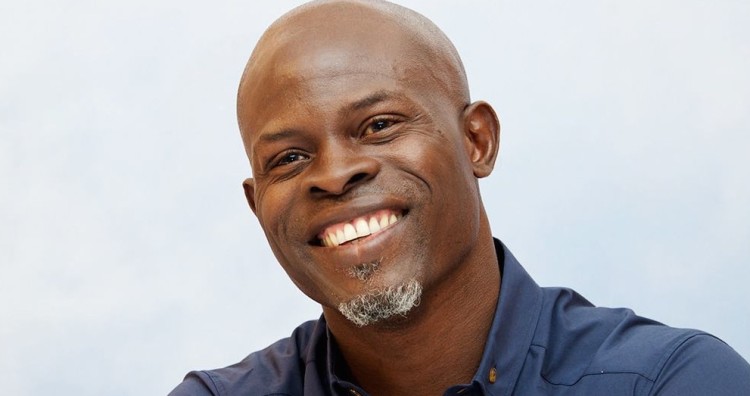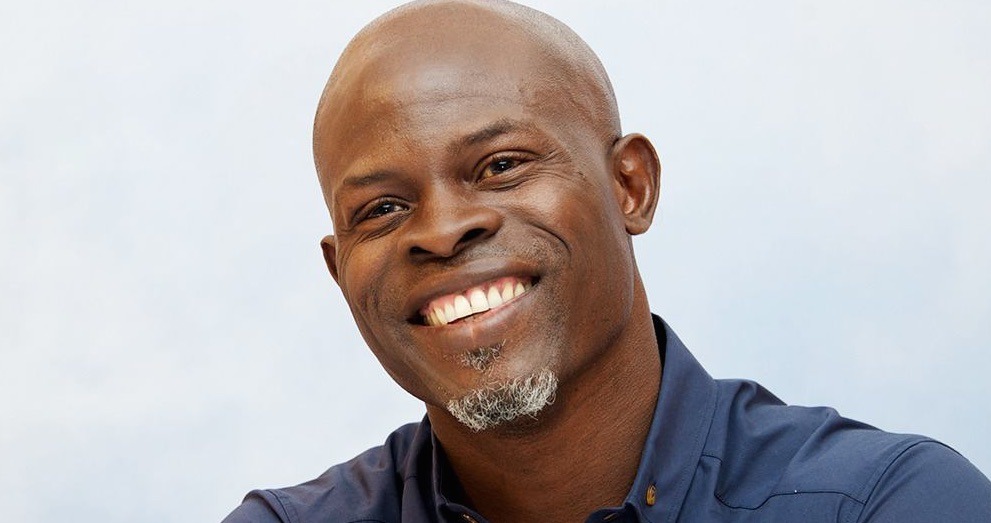 You absolutely won't believe the stories of these twelve African individuals. True examples of how God and faith can get you from poverty to prosperity, you'll find their lives truly inspiring.
Top African Success Stories 
1. Cosmas Maduka – Entrepreneur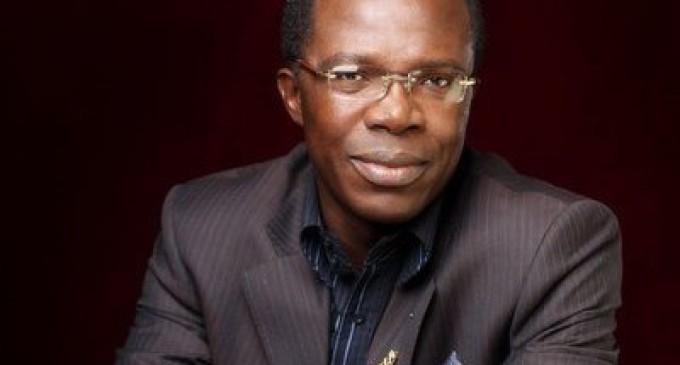 In the work force since the tender age of four years, Cosmas Maduka has been a hard worker all his life. From selling bean cakes at four to becoming an automobile apprentice at the age of seven, he worked his way through the automobile business until he was working his own company with his brother, selling spare automobile parts. His ingenuity and had work paid off, and he was a well-settled businessman by the time he turned 19. Mr. Maduka is now the founder of Coscharis Group, a multi-million dollar empire.
"My friends, I tell you that unless you have a vivid picture in your mind of what you want to create; you will not be passionate about pursuing and actualizing the goal." – Cosmas Maduka
---
2. Iman Abdulmajid – Model and business women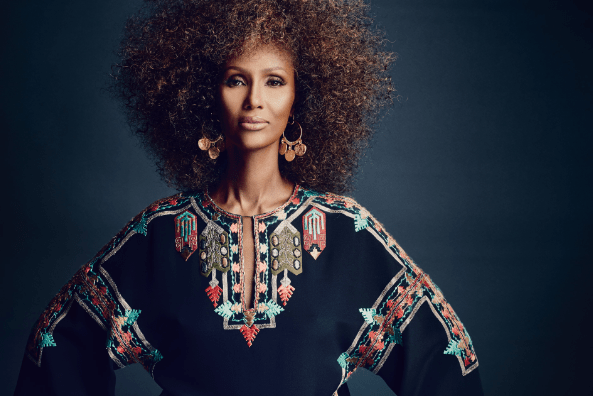 Image source: Clutchmagonline.com
Known for her one-word name and charity work, the woman born as Zara Mohamed Abdulmajid in Somalia would later become simply, Iman. She spent most of her life in boarding school in Egypt, then moved to Kenya. Later, while in university, she was discovered by Peter Beard. She moved to the United States to pursue a career in modeling and landed her first shoot for Vogue in 1976. She is now a well-known supermodel, philanthropist and cosmetic pioneer.
"One thing my mother always instilled in me is to always know my worth. Don't settle for less. She used to say to me 'Iman, no is a complete sentence, learn to say no. You don't have to explain it you don't have to say anything after it. It's a complete sentence.' So when I came to America 1975, I found out that the black models were being paid less than white models. So the first thing I did was say I'm not going to do the job unless I'm paid the same amount." – Iman Abdulmajid
---
3. Dr. Mengi Portal0 – (Occupation – Entrepreneur)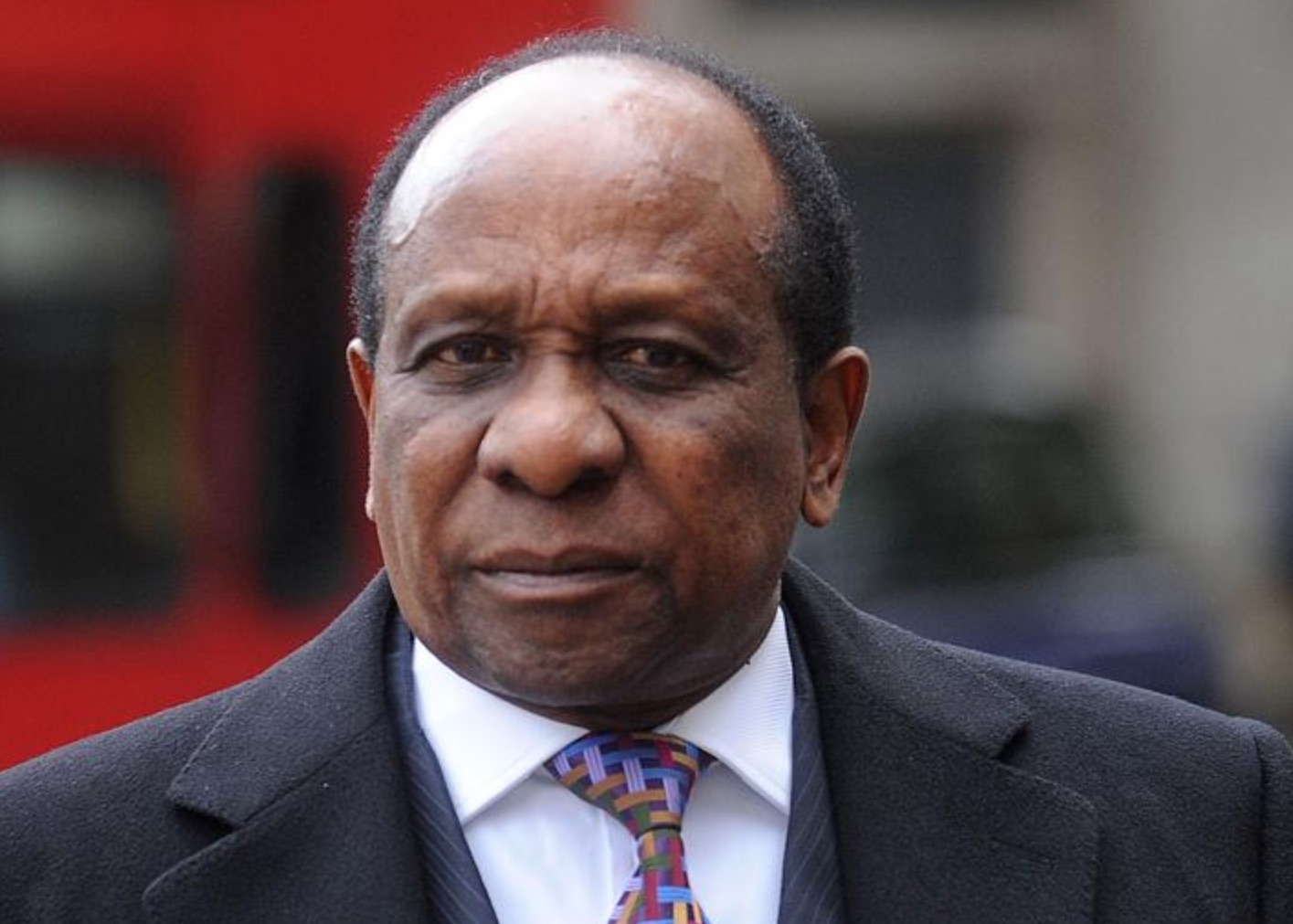 Born in Northern Tanzania, living in a mud hut that he shared with livestock, Reginald Abraham Mengi struggled to get an education in a world where "doing alright" included one meal a day and shoes on your feet. However, he ended up studying accounting in the United Kingdom and then returned to his home country to work with Coopers & Lybrand Tanzania. He became one of the company's chairmen and then left to create his own business, which then became one of the country's largest.
4. Djimon Hounsou– Actor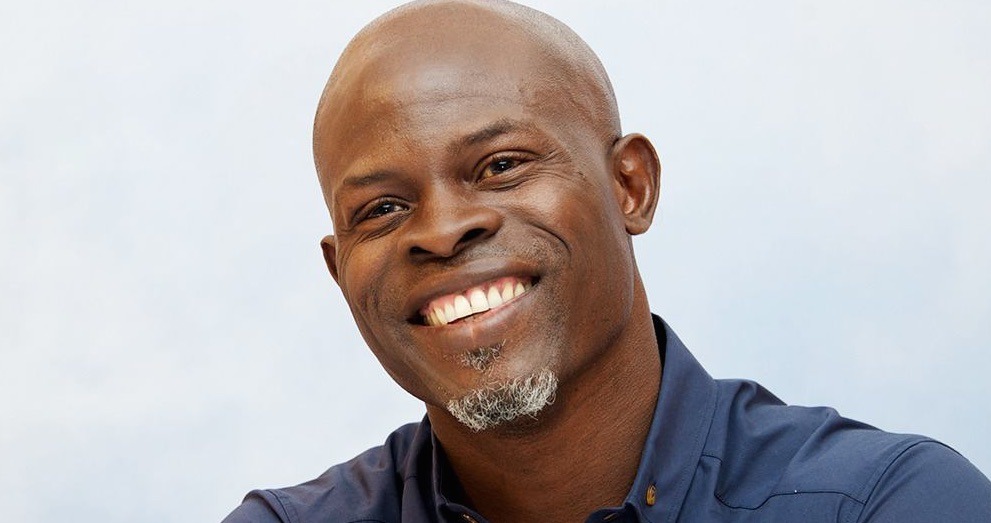 Djimon Hounsou followed his dreams, which landed him a modeling and acting career worth around $10 million. How did he do it? After being born in Benin to a poor family, he made his way to Lyon, France. He lived there in his early teens, living on the streets and fighting for survival while simultaneously trying to find jobs as a model. Against all odds, he made it in Paris and lived there until he was fully established, before heading to New York.
" Being educated and being intelligent are two different things. I thought I was smart enough. And I wanted to be an entertainer. I stopped going to school as a way of saying I was mature, a way of saying I was going to choose who I was going to become." – Djimon Hounsou
---
5. Olajumoke Orisaguna – Model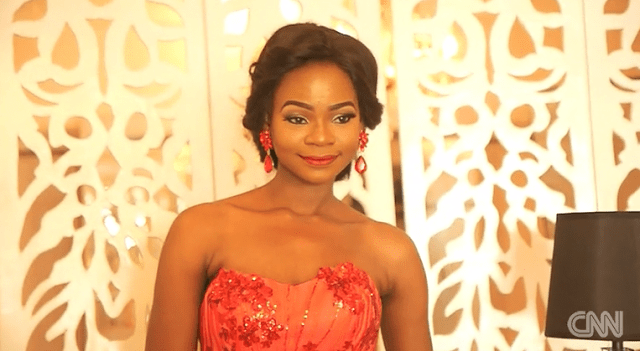 Source image – CNN
Talk about lucky, or maybe just a blessing in disguise! Olajumoke Orisaguna was a 27-year old bread vendor who happened across a photo shoot by a popular Nigerian photographer. After photo bombing the photo shoot, which just happened to be for popular rapper Tinie Tempah, she was noticed immediately on social media. The social media catapulted her to stardom, creating a modeling career that was completely unexpected.
"I never expected this would ever happen to me." – Olajumoke Orisaguna
---
6. Herman Mashaba – Entrepreneur and author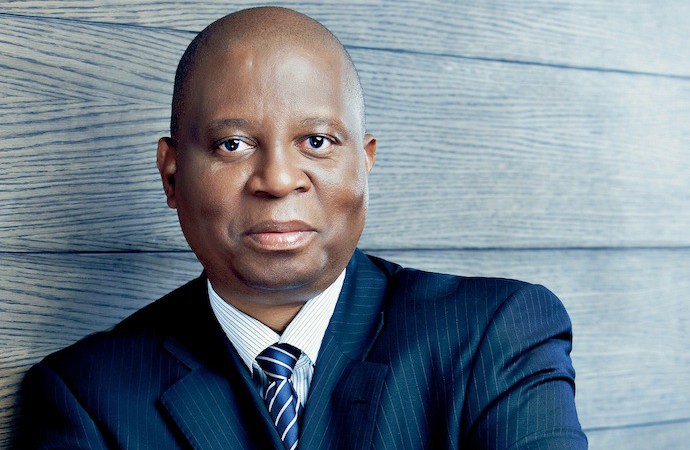 Source image – Destinyman.com
Impoverished and raised by his siblings in Gauteng, the young Herman Mashaba would have never imagined where he would end up. With a loan from a friend, he began a cosmetics brand called Black Like Me. He began selling the cosmetics on the street from his car, eventually becoming a multimillion enterprise. He has since expanded to an international business.
7. Lebo Gunguluza – Entrepreneur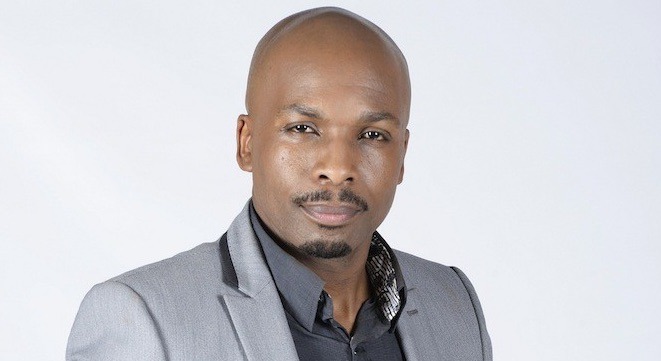 Image source: Destinyman.com
Growing up in Port Elizabeth, Lebo Gunguluza had a lofty goal from a young age. He aimed to become a millionaire by the age of 25. He didn't quite make it, but he did become a millionaire when he was 27, becoming one of South Africa's youngest self-made black millionaires. He worked in advertising until he became an entrepreneur, and is now a motivational speaker.
"I learned the value of hard work by working hard." – Lebo Gunguluza
---
8. Sukphal Singh – Entrepreneur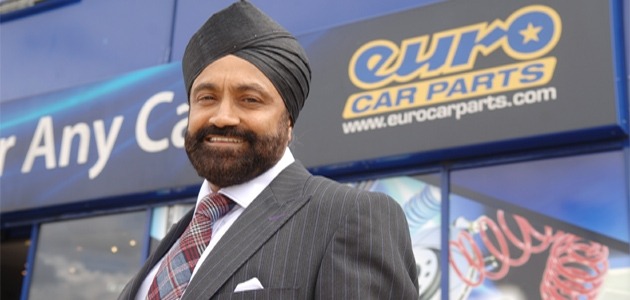 Source image – www.pmfmag.co.uk
How do you take 5,000 pounds and turn it into 300 million? Just ask Sukphal Singh. The Ugandan refugee borrowed the money to start a car parts store when he noticed there wasn't anyone serving German car brands. In turn, he decided to supply the parts for popular luxury brands such as BMW and Mercedes. When a Chicago-based company bought him out, he ended up as one rich man.
---
9. Steven Pienaar – Football player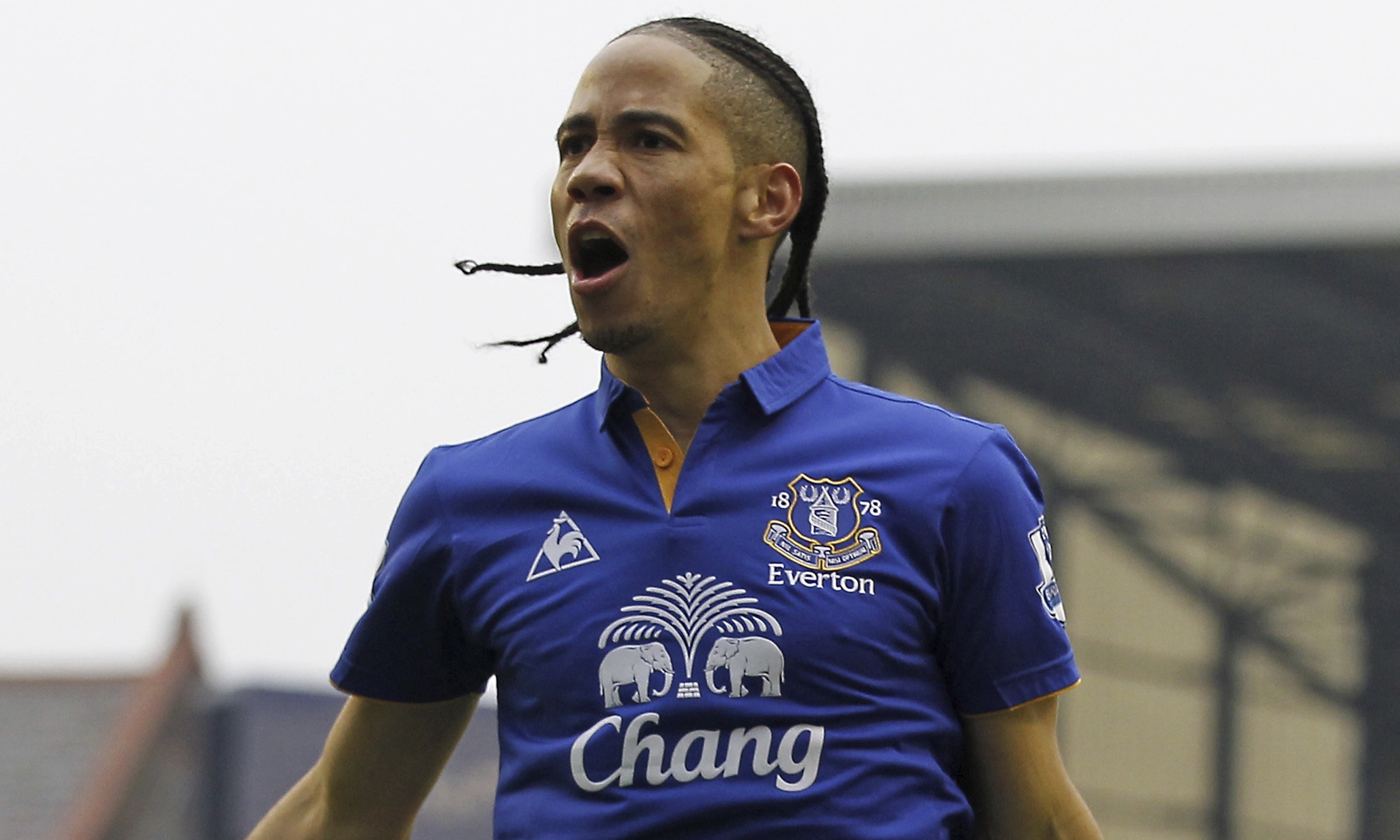 Growing up some of the worst parts of South Africa, Steven Pienaar was no stranger to violence and murder throughout his formative years. However, he always maintained a passion for football throughout his childhood. When he was spotted by a scout for his talents on the field, he was signed to Ajax Cape Town. He later left South Africa, as soon as he was 18, to play for Ajax Amsterdam. His success in football has provided him with enough wealth to move his family away from their previously dangerous living conditions.
10. Ramsey Nouah – Actor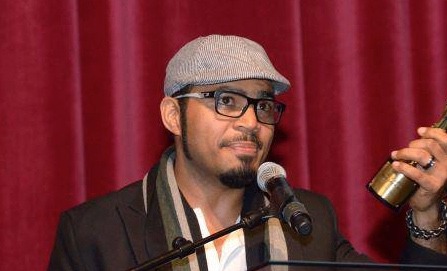 The Nollywood actor from Nigeria has won academy awards for his skills, but it wasn't always smooth sailing for the 46-year old. Growing up in Lagos to a poor family, he was at one time homeless, his mother begging just so they could have enough to live off of. He managed to attend a primary and grammar school, then went to the University of Lagos, where he received his diploma. Then, he went on to pursue his career in acting, which obviously paid off.
"There is no short cut to success but through hard work and determination. I lived on the streets and in a store which could accommodate a mat with my mother." – Ramsey Nouah
---
11. Samuel Eto'o – Football player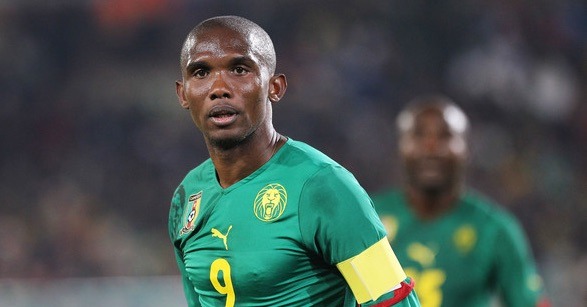 Image source: Zimbio.com
Samuel Eto'o may have grown up in what may look like a terribly poor situation, but in his home state of Cameroon, he wasn't doing too poorly, sharing a small space with his five siblings. With a lack of toys or money for toys, he and his brothers created balls out of plastic bags and played football barefoot. He loved soccer and had a real knack for the sport, which was soon noticed by scouts. He was picked up at the age of 16 and taken to Spain, where he got a deal with Real Madrid. Since, he's retired from international football and received the Golden Foot Award.
---
12. Kenny Troutt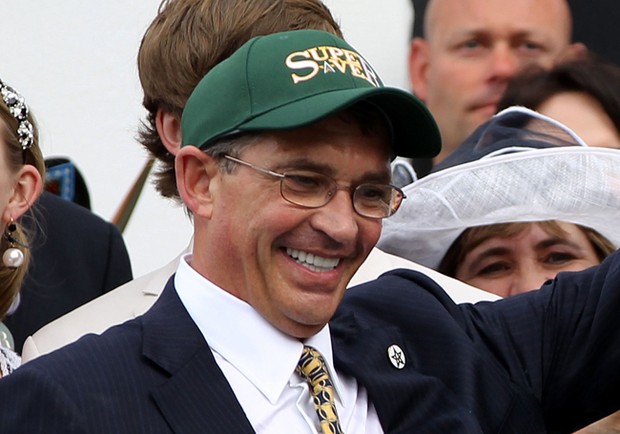 (Photo by Jamie Squire/Getty Images)
The child of a single father, Kenny Trout created Excel Communications. He sold insurance to work his way through college and then founded Excel, merging it with Teleglobe to becoming a company worth billions. He's now retired, and a billionaire.
"I can remember living in the housing projects and being broke like it was yesterday." – Kenny Trout
He wrote his biography in 1998, A Decade of Changing the World.
---
Recommended for entrepreneurs – 'Master of Money' – Click Here 
Discover how Pastor Sunday Adelaja raised 200 millionaires in 3 years in the 'Master of Money' – Click here