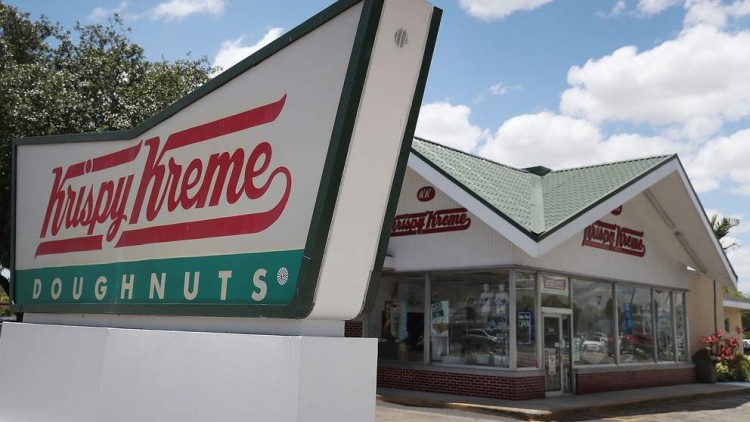 Doughnut chain Krispy Kreme is being bought by coffee giant JAB Beech in a deal worth around $1.35bn, it has been revealed. (Source Sky News)
The Luxembourg-based investment firm, which owns Keurig Green Mountain, Peet's Coffee & Tea and Caribou Coffee, said on Monday it was taking the North Carolina-based company private as part of the deal.
Krispy Kreme will continue to be independently operated from its headquarters in Winston-Salem. It does not own the UK Krispy Creme business which was bought out by management in 2011 and is currently planning a flotation.
The US-based company, which was founded in 1937, has more than 1,100 shops around the world with around 300 of those in the US.
In March, it announced it planned to open between 120 and 140 stores in international locations for the fiscal year to 2017, along with around 30 new shops domestically.
The company's board unanimously approved the deal, which is set to be completed in the third quarter of this year.
Unlike its larger rival Dunkin' Donuts, Krispy Kreme stores in the US still get most of their business from doughnuts and other pastries, although it has said it wants to increase beverage sales.
Shares in the company rose 24.1% in Monday trading and are up almost 20% over the past year.
Source: Click here