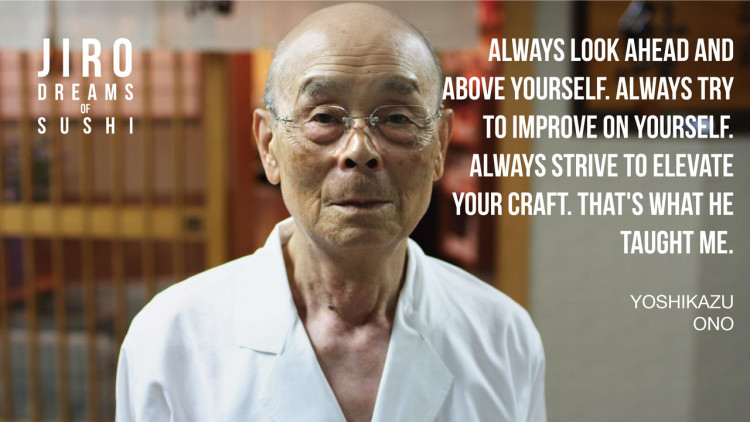 JIRO DREAMS OF SUSHI documents the life story of 85-year-old Jiro Ono, who is known to be the world's greatest Sushi Chef. He is the owner of Sukiyabashi Jiro, a 10-seat, sushi-only restaurant located in Tokyo subway station. The restaurant is the first of it's kind to be awareded a prestigious three-star Micheline Guide rating. In this documentary MR. Ono reveals the characteristics needed to become a success in any endeavor.
Relevant Bible Verses:
"Whatever you do, work at it with all your heart, as working for the Lord, not for human masters." Colossians 3:23
"Do you see someone skilled in their work? They will serve before kings; they will not serve before officials of low rank." Proverbs 22:29
"Do not love sleep or you will grow poor; stay awake and you will have food to spare." Proverbs 20:13

Originally posted 2015-08-11 09:16:36.