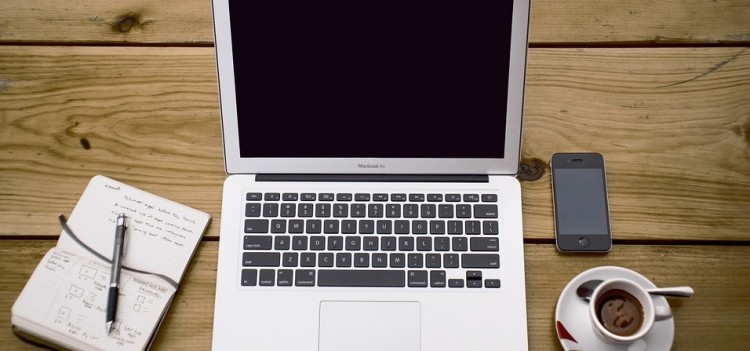 A career can be one of the most important aspects in a person's life and for many; forms part of their identity. The question "what do you do?" is something everyone has been asked and people who are generally happy with their career tend to reply to this with enthusiasm and a sense of pride when explaining how they make their living. Others answer this personal question by simply stating the position they fill followed by a brief and uninspired description of their role.
With so much of our time spent in the workplace, it is important to feel comfortable, productive and most importantly happy with your choice of career. If you have come to a point in your working life where you are unhappy with your career and are thinking about a change of career, here are a few steps you can take to make this transition.
Is this the career for you?
Think about how long you have been in your current career and ask yourself if it was your intention to be there. Did you honestly peruse this career or did you fall into it? Many people set their mind on a particular career only to find out when they get there that it is not what they envisioned. Others can have a change of heart and come to the realisation that their true calling may lay elsewhere.
The routine of a job as well as the security of having a stable income can give people apprehensions about leaving their current career and they put off looking for their dream career. Time can then slip by and some people enter into a career only thinking about the immediate future. They then promise themselves that they will peruse their dream career at a later time and fall into a dangerous cycle of procrastination. If you do not enjoy your career, never settle; consider all of your options and make the change.
Consider your achievements so far
Look back at what you have achieved in your career up until now. Success can mean different things to different people but it is important to be successful in accordance with how you define success. It might be worth considering if you:
• Enjoy the day to day tasks you undertake in your role
• Have developed any new skills or expertise in your current career
• Have been promoted in line with your skills and commitment
• Are earning the salary you feel you deserve and lets you live comfortably
If you are not meeting any of these targets, it may be time to start considering a change of career.
Decide on the type of career you want
Think long and hard with regards to what you want to do. Switching career can be a life changing decision and it is important to have a clear idea of which type of career you would like before taking the necessary steps in reaching your destination. Ask yourself if there is something you have always wanted to do or if there is anything you are good at. Maybe you have a passion like writing or art, but thought it would be hard to turn your passion into a viable career? No matter how ambitious your choice of career is, if you do not chase your dream, you can never achieve them and having a passion for something can motivate you to turn that passion into a career you love.
Conduct some research
Before taking that big step towards your new career, it is a good idea to prepare yourself by doing plenty of research. Find out exactly what your potential new career will entail and what you will be doing on a day to day basis. The next thing you should do is take a look at your potential earnings. If you are worried that you will earn less in your new career in comparison to your current one, take a moment and think it through. Would you rather earn more money from a career you are not happy in or earn less from a career you love and enjoy?
If you have aspirations of progression, find out the different levels of promotion, there titles and the steps you can take to climb your new career ladder. With some hard work and dedication you can gain a promotion and potentially earn more than your current career.
It is also a good idea to talk to your family and close friends and let them know about your intentions in changing career. They will offer encouragement and may know someone who is already established in the career you want and may be willing to give you some advice and guidance.
Attain what you need
Do you have the credentials or experience needed to enter your new career? If not, do not get discouraged. Most universities and colleges offer courses which you can study part-time. Some like the Open University and other smaller colleges let you study from home in a way which is convenient for you. These institutions are good because they understand that some people may be considering a career change or may have skipped higher education altogether and need to balance their working life with their studies. Using this distant learning model, you can work towards a qualification while still in your current career. Also bear in mind that if you have already completed some type of further education, your studies and qualifications may have equipped you with the transferable skills needed to provide you with an easier route into your new chosen career.
Be Practical
Another thing to consider is if it is practical for you to change your career in your current circumstances. If you have a partner or children to support, you may have reservations about leaving a role so it is a good idea to have a plan in place. Consider putting some savings to the side to support yourself and your family while you are actively pursuing your new career. Part-time work is a good option as the flexibility will give you plenty of time to peruse any course or qualification you may have undertaken while still providing you with an income. While your income may be decreased and you may have to do some budgeting and make some adjustments to your lifestyle, bear in mind that this is only temporary. A change of career does not happen overnight and you may have to make some sacrifices in order to reach your new career.
If you are younger, a work experience placement or internship related to your career choice can be very beneficial as it provides the opportunity to gain some hands-on practical experience and will help you gain the skills needed to enter into your chosen career.
It is never too late
Never think it is too late in your career to change your career path. One of the main factors which prevent people from a change in career is doubts in their ability in achieving their goal. It is important to realise that any possible setback or rejection provides us with an opportunity to learn and with a little dedication and perseverance; your new and happier career is only a few practical steps away.