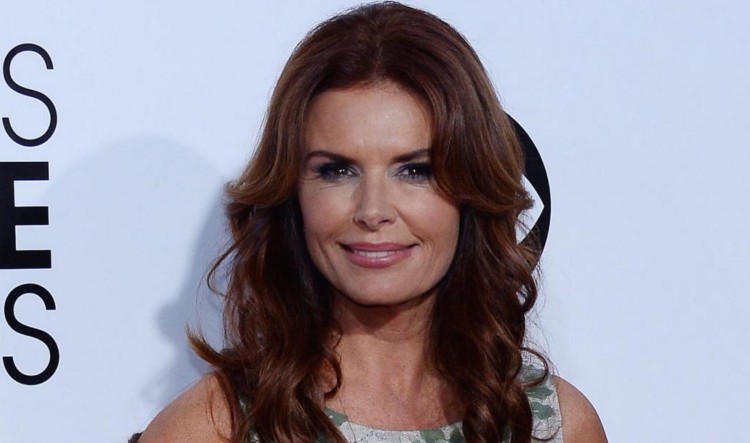 10 Roma Downey quotes on her faith in Christ.
Roma was raised in Derry, then went to the Brighton Art College in England where she received her bachelor's. After that, she attended the London Drama Studio, where she was awarded Most Promising Student of the Year when she graduated. Roma was nominated for the Helen Hayes Best Actress Award in 1991 while touring the US with Abbey Theatre's production of "The Playboy of the Western World". Her stage credits include the Broadway production of "The Circle", opposite Rex Harrison, and some Off-Broadway Productions, including "Love's Labour's Lost", "Tamara" and "Arms and the Man". She is a beloved Emmy and Golden Globe nominated actress from CBS hit series "Touched by an Angel and Producer of the TV smash hit "The Bible," in which she also play Mary the Mother of Jesus. Roma is married to producer Mark Burnett. They have three children, Reilly Marie Anspaugh, Cameron Burnett, and James Burnett
Bio source: IMDb bio
Roma Downey quotes
1. "If I were to look back at my career, I think my greatest achievement is very simple. I've been able to make choices where I could glorify God."- Roma Downey
2. "I have loved Jesus my whole life, and it has been such a privilege for me. To be able to marry my work and God together has been such a blessing." – Roma Downey
3. "I tell about some of the female characters from the Bible so girls can be inspired and empowered and uplifted." – Roma Downey
4. "I have always had a deep connection with my faith, and I was fortunate to have been brought up in a Christian environment. My faith is a very important part of who I am." – Roma Downey
5. "Sometimes God calms the storm, but sometimes God lets the storm rage and calms his child." – Roma Downey
6. "Hang in there people ,the beginning is always the hardest !" – Roma Downey
7. "When you feel like you are drowning on the sea of life remember your lifeguard walks on water." – Roma Downey
8. "My dad used to sit me on his knee and read from the Bible to us. We were a praying family. Ours was a family of love and a family of prayer." – Roma Downey
9. "Prayer works." – – Roma Downey
10. "I have morning prayers and a nighttime reflection. I also read the Bible daily." – Roma Downey
11. "People come together with their families to celebrate Easter. What better way to celebrate than to spend a few hours going on the journey of Christ's life." – Roma Downey
God grant me the serenity
to accept the things I cannot change;
courage to change the things I can;
and wisdom to know the difference ? Amen.
Official Twitter – @RealRomaDowney