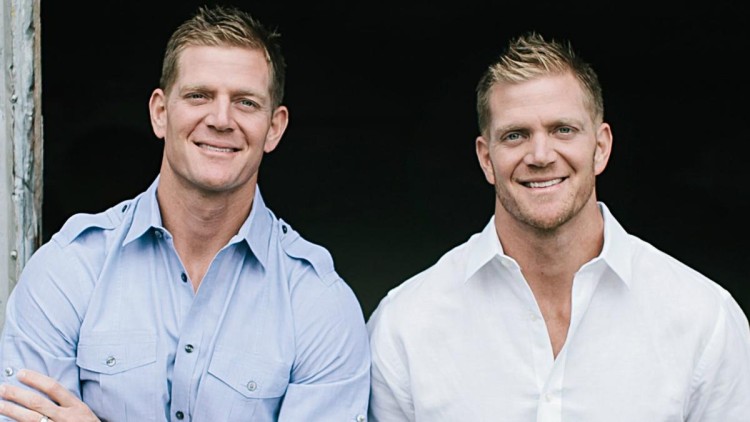 Inspirational quotes by David and Jason Benham, the twin entrepreneurs who built one of the most successful real estate niche companies in America, BENHAM REO group.
The Benham brothers are now active in using their voices to spread the Gospel and inspire future leaders in business. If you've not heard about them I'll suggest you check out their autobiography titled Whatever the cost.
Quotes:
"How you see money is how you'll treat it – if you see it as security you'll keep it, but if you see it as seed you'll sow it. Be a sower." – The Benham brothers
"God's grace gives the gift, but our faith exercises it. The stronger we are in our faith the more powerful our gifting will be. Use your gift." – The Benham brothers
"A poverty mentality concerns itself with money; a producer mentality concerns itself with value. Money chases producers." – The Benham brothers
We knew that applying biblical principles in the workplace was going to be the key to our success." – The Benham brothers
"Our dad raised us not be businessmen or even athletes – he raised us to be biblical thinkers.
"Being courageous when nobody is watching sets the stage for being courageous when everybody is watching." – The Benham brothers
"The beauty of business – finding something people say cannot be done and doing it." – The Benham brothers
"Christians in the marketplace or anywhere for that matter should be characterized by excellence." –  The Benham brothers
"Providing for your family's immediate needs while simultaneously moving toward your goals forces you to work hard and trust God – two vital components of every good man." – The Benham brothers
"We should work according to our ability and not according to the pay. Money is just the carrot that gets us moving in a certain direction." – The Benham brothers
"Our culture doesn't mind the private Christian it minds the public one." – The Benham brothers
"If we don't see our work as worship then we'll fail to worship the very God Who made us to work in the first place." – The Benham brothers
"Momentum is hard to gain but easy to lose – takes intense focus to keep it. Don't take your eye off the ball." – The Benham brothers
"The place of comfort today may be the place of a curse tomorrow. God often times does this to keep us moving forward." – The Benham brothers
"Without clarity your team will never experience cohesiveness. If you wanna get people working together give them clear direction." – The Benham brothers
"Jesus plus anything isn't going to work. He'll leave you with "anything" until you're willing to give up everything." – The Benham brothers
"When your faith is under fire it's important to remember that God uses fire to make your faith flourish! " – The Benham brothers
"Worry is trying to solve tomorrow's problem with today's solution. Often times God will not give us tomorrow's solution until tomorrow." – The Benham brothers
"Procrastination leads to poverty. Proactivity leads to prosperity. Time to get of our butts and do the thing we know we need to do." – The Benham brothers
"God's provision becomes our nourishment through the avenue of Work. He provides, we work, He nourishes. If we don't work He won't nourish." –  The Benham brothers
"God plus anything equals nothing. God plus nothing equals everything. You won't get all of God unless He gets all of you." – The Benham brothers
 Watch the Benham brothers in action below:
Official website: Whateverthecost.com