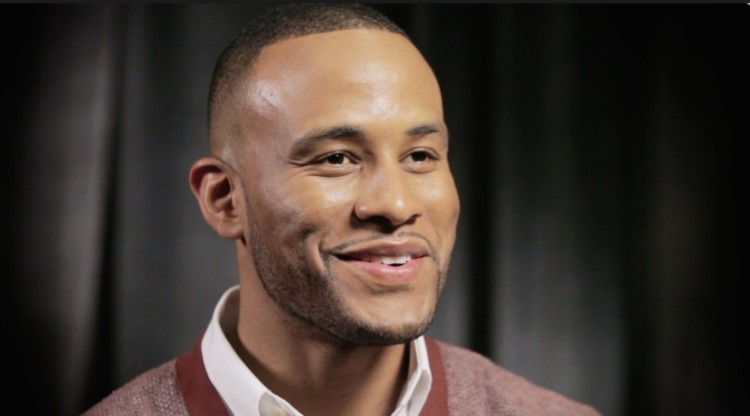 Top 20 inspirational quotes by Hollywood producer and faith-based motivational speaker, DeVon Franklin.

1. Anything you pray for, you need to prepare for.
2. Don't downgrade your dream to match your reality. Upgrade your faith to match your destiny.
3. Anything you don't water, anything you don't take care of in your life, is going to die.
4. Let your actions preach for you.
5. The distance between you and success isn't necessarily a yard—it's an inch. But to get that final inch is excruciating. You have to stay committed.
6. We frequently forget that the passion we feel is placed in us by God. Listen to the voice of your passion and it won't lead you astray.
7. Don't take shortcuts; if I want to be true to my beliefs, then shortcuts do not exist.
8. Commit to a career built on sacrifice, not compromise.
9. Don't abandon what makes you who you are. Don't give up hope.
10. Not only is your story your truth, your story is going to be the platform and the foundation for everything that's getting ready to happen in your life.
11. The truth is you and I are in control of only two things – how we prepare for what might happen and how we respond to what just happened. The moment when things actually do happen belongs to God.
12. When you get something that you don't work for, you won't know how to value or maintain it.
13. When God sends you notes, he is trying to course correct a part of your story. It is up to you to be humble, accept God's notes and act on them in good faith.
14. Trust the gifts that God has placed within you
15. The Bible tells us that faith without works is dead.
16. Everything you're going through is temporary.
17. Don't struggle, just believe!
18. God is using those challenges to prepare you for what He is doing now and what He will do.
19. Commit to God's timing no matter how long it takes!
20. Don't let church hurt change your relationship with God.
Quote source: