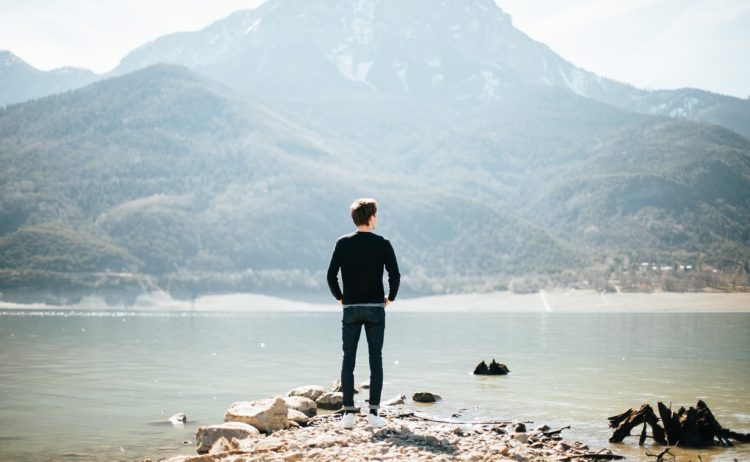 If you lack the confidence you need to move to the next level, read and affirm these powerful prayer points.
Prayer For Self Esteem by Daily Effective Prayer 
Prayer points by Daily Effective Prayer 
Speak it daily over and over again and allow the Word of God concerning this hearing self confidence prayer to reach deep into your spirit.
Let us pray
Heavenly Father, we gather together and come into agreement in the wonderful and powerful Name of Jesus
Where two or more are gathered there you'll be in the midst of us and anything we agree upon as touching you will surely do.
The Bible says that if there is any unforgiveness that it should be dealt with before praying.
Therefore we release any anger, bad feelings, resentment or any other wrong attitude before you now.
We lay it at your feet and we release and forgive those who have wronged us.
Father in Jesus Name, there is no distance in the spirit and we thank you for the listener who desires a prayer for self esteem and confidence.
Lord, together we come before you because the listener acknowledges that their self esteem and self confidence has been troubled.
Intimidation has caused them to stumble.
They've allowed fear to grip their life in some fashion.
Lord, they ask for your forgiveness for thinking of themselves as inferior.
For seeing themselves as lower than they should.
Lord, You created the listener.
They were created in Your image and they are your workmanship!
Hallelujah!
Your Word says that you have not given them a spirit of fear but of power, love, and a sound mind.
In Jesus Name we loose that spirit throughout their entire being.
We declare that they are strong in the Lord and the power of His might!
The power that raised Jesus from the dead dwells in them!
That power through the Holy Spirit causes them to face life with hope and supernatural energy!
Father, You are their light and their salvation whom shall they fear?
You are their strength in life of whom shall they be afraid?
In Your Word You promise that you would never leave them nor forsake them.
Glory!
Even right now You are right there with the listener!
Jesus is their High Priest and we ask You to loose me from this situation they face regarding self esteem and self confidence.
We bind any and all guilt, shame, and condemnation!
We command it to go right now in Jesus Name!
You have called them to Yourself and they have come.
We loos Your anointing throughout their mind, will, and emotions right now!
Your anointing that binds up and heals the brokenness and emotional wounds!
Hallelujah!
Jesus! Jesus! Jesus!
Jesus is the Truth that makes them free!
Jesus is the Truth that makes them truly free!
We declare that through Jesus they are free from low self esteem and low confidence!
Thank You for guiding them through the steps to wholeness in Jesus Name!
You have begun a goof work in them and You will perform it until the day of Christ Jesus.
Praise You Lord!
The listener desires to forget the past!
It's gone, along with all the the failure!
Right now, is a new day!
The listener presses on toward the goal to win the supreme and heavenly prize to which you in Christ Jesus or calling them upward!
The past will no longer control their thinking patterns or their behaviour.
Glory!
They are a new creature in Christ Jesus.
Old things have passed away and behold all things have become new.
In Jesus Name, together, declare and decree that henceforth the listener will walk in newness of life.
We ask for boldness and confidence in Christ to rise up within them in Jesus Name.
Grant them wisdom and revelation along with understanding regarding who they are in Christ!
You said the in Jesus that they might have life and have it more abundantly.
We declare an abundant life over the listener right now!
Thank you for the blood of Jesus that makes them whole!
We declare they are not broken but whole through Jesus!
Father by Your grace they forgive their abusers.
Anyone or anything that tried to attack their self esteem and self confidence.
Help them to forgive and to move on by your grace.
We thank you for this!
Thank you that the listener's esteem and confidence are in Christ and He is awesome in them!
Therefore we can say without any doubt or fear that You are their helper and they are not afraid of anything that meer man you can do to them!
Glory!
Greater is He who is in them then he who is in the world.
If God is for them who can be against them?
They are free from the fear of man or public opinion.
He who the Son sets free is free indeed!
They can do all things through Christ who gives them the strength!
We call the listener energized and recharged now in Jesus Name!
We believe and receive everything we prayed and give You glory in advance for this prayer is answered!
In the wonderful and precious Name of Jesus we pray, amen.
Video below