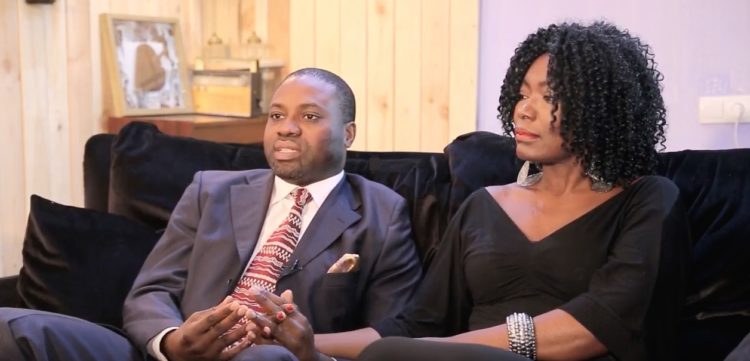 Discover how to find and sustain love.
Find out what it takes to build a successful marriage. Relationship coach and couple, Obi and Nkiru Ojimadu share tips on how to develop a healthy companionship.
Whether you are singles or married, this interview would add value to your life.
---
Excepts from the book 'Who's right? He said, She said." – Click here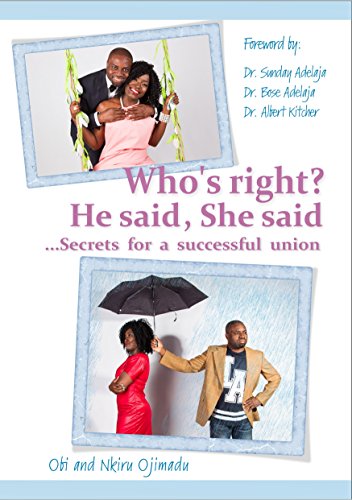 When this important subject of understanding your spouse and the major differences between men and women is neglected or misunderstood, trouble results. Then there is no wonder when couples who a few years ago were head over heels in love begin to scream and shout at it each other, in extreme cases beating one another and divorce as endpoint. Many out of frustration have torn their wedding certificates, some have burnt their wedding suits or gowns while others have destroyed their wedding frames, all in a bid to forget the horror of their relationship.
However, it is not that marriage or relationship itself is faulty, it is its principles and standards that are not understood. If a car is functioning perfectly, and you go ahead to crash it, it is not a problem with the car, it is your own problem. Owning a car is not a bad idea, however, the desire alone is not enough.
In the first place, you need to learn the basics about cars. It is foolish and hardy not to first learn he principles and working knowledge of a car before acquiring one. It is even more foolish and dangerous not to first understand driving before jumping behind the wheels and getting the car on the road. This is often what many people simply have done with their lives and marriage. They love a girl or a guy, and simply jump on the road of life and marriage together, many of such people have wrecked their lives completely today.
Books titles below: 
Who's Right? He said, She said.: …Secrets for a successful union – Click here Amazon
Relationships101: Best Practical Tips For A Healthy Relationship – Click here Amazon 
Who's Right? He said, She said.: …Secrets for a successful union – Click here Okadabooks
Relationships101: Best Practical Tips For A Healthy Relationship – Click here Okadabooks