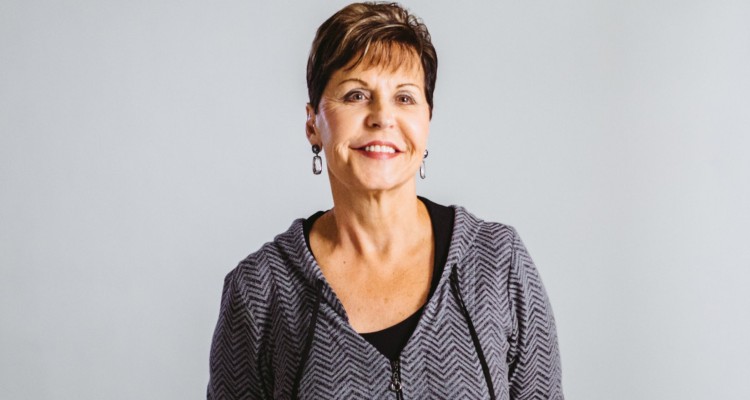 30 empowering quotes on how to renew your mind by Christian author and speaker, Joyce Meyer. Find out how to cultivate victorious thoughts.
Top 30 Joyce Meyer quotes on mind control 
1. You cannot have a positive life and a negative mind. Source 
2. Anytime we step out boldly to make changes, we take a chance that we might fail. But the only way to get better is to try. Source
3. Humble people ask for help.
4. Nobody can be set free from a problem until they're willing to admit they have one.
5. One of the greatest revelations of my life is: I can choose my thoughts and think things on purpose. In other words, I don't have to just think about whatever falls into my mind. Source
6. You can suffer the pain of change or suffer remaining the way you are.
7. After years of abuse, it was difficult for me to understand God's love. It took me years to truly understand it. I had to study it, recite it and tell myself God loved me even when I didn't feel worthy of His love. Source
8. You're not crazy if you talk to yourself. In fact, your thoughts are "talking" to you all the time. And the way you talk to yourself is one of the most important things in your life. You can never get beyond what you think—especially what you think of yourself. Source 
9. The great thing about an attitude is that it's yours and you can change it.
10. I remember having this determination that someday, I would do something great. It would rise up in my heart at times when I was told I would never be anyone or do anything. Source 
11. If I'm really praying and trust in God, I can go to the grocery store and God can put somebody in my path that needs a word of encouragement. I can tell somebody, "Hey that color really looks great on you," or "Boy, your hair is really pretty. Source 
12. When God began to confront me with the truth of his word, and I really began to apply it to my life personally, I began to realize that I was unhappy because I wasn't really reaching out to anybody else. I was just sitting back, wanting them to make me happy. Source 
13. The whole Bible rests on the principle of sowing and reaping. From the very beginning in Genesis, it says as long as the earth remains, there will seed time and harvest. If we sow into other people's lives–whether it's encouragement or helping them with a financial need or giving them a ride or babysitting or whatever we might have to give–then we receive a harvest of joy in our own lives. Source
14. Motives reveal why we do what we do, which is actually more important to God than what we're doing. Source
15. Remember God is not surprised by your inabilities, your imperfections, or your faults. He has always known everything about you that you are just now finding out, and he chose you on purpose for himself.
16. Get rid of the masks and face the things that happened in your life that made you the way you are today. Admit that you can't change by yourself. Until the root is removed, it'll continue to produce one bad fruit after another.
17. Do anything you can do to keep your mind off yourself.
18. If I got up in the morning and thought, "I feel depressed," then I would just spend the day being depressed. I learned that I could literally change the way I felt by taking some positive action and not just letting my thoughts rule me. Source
19. When I first started trying to minister the word in front of people, I would be nervous. Insecurity causes us to be concerned about what people are going to think of us. Source 
20. Trying to birth the ministry was so hard and I had so much opposition, and for me as a woman in ministry, when I started 40 years ago, it was very unheard of and unpopular…you got a lot of judgement and criticism for it. I had such a strong desire to do it. That has never really left me from that day until this. Source
21. The devil will give up when he sees that you are not going to give in. Source 
22. If you only do what is easy, you will always remain weak. Source 
23. Never give up! My greatest testimony is, "I'm still here!" I've discovered the key to getting my breakthroughs and moving forward with God is simply being determined to keep going, doing what I know He wants me to do each day. Whenever we trust God and do our part, He will always do what we cannot do. Source 
24. When you really make a commitment to let God get involved in everything, he begins to get involved in even simple things, like how you dress or what kinds of movies you see or who you have for friends. God cares about everything I do. Source 
25. Our past may explain why we're suffering but we must not use it as an excuse to stay in bondage. Source 
26. Strongholds are areas of thinking not based on truth but lies. Instead of protecting us, they actually imprison us. Unless we renew our mind, we risk continuing to believe those lies and making important decisions based on deception. Source
27. Positive thinking doesn't just happen. It's something you have to do on purpose. You have to believe God's Word is for you. Source
28. God can get angry but he is not an angry God. His anger doesn't last for long. He is merciful and kind and good, and certainly the moment that we are sorry for anything we have done wrong there is complete and total restoration. Source
29. I believe many people think they don't have a choice about their thoughts. But you can think on purpose—positive thoughts or negative thoughts. If a negative thought comes into your head, you can cast it down and begin to renew your mind with the Word of God. Source
30. Get up every day, love God, and do your best. He will do the rest!
Recommended book – Battlefield of the Mind 
Watch video below – How to renew your mind