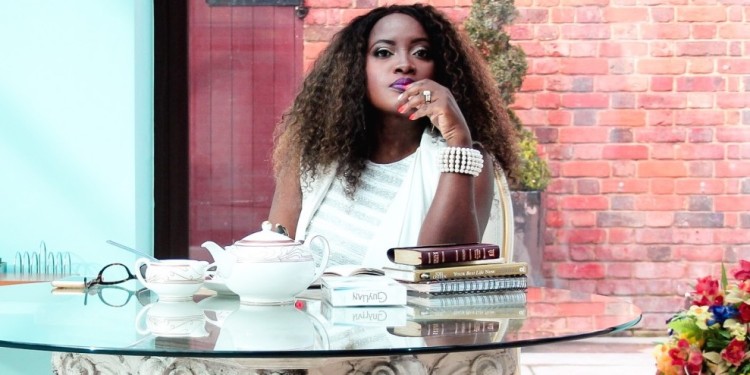 We interviewed the acclaimed gospel singer/ songwriter and entrepreneur, Mercy B. In this exclusive interview, she gives insight into how she has successfully combined her gifts to make a difference. Find out how she successfully founded a business within the competitive hair and beauty industry and started the "Time 2 Shine Ministry".
 1. On your official website you described your singing career as a ministry, please can you elaborate?
My singing career is a ministry because when you sing you are ministering to God in song. I received a calling while on retreat in Ashburnham many years ago and l clearly remember God telling me that l should minister in song. I joined the worship team after the retreat and l have never stopped ministering from then on. I love ministering to God in song.  I love music and you can touch lives when you minister in song. Anyone can sing but not everyone can minister in song. When you are ministering in song you are taking people to the presence of God and that is where l long to be. As a singer you have to see yourself as a minister.
2. You're also known for your business acumen, at what age did you begin to show your entrepreneurial flair?
I did not know l can manage a business until when l started running Radiant Salon. You never know what you are capable of until you are confronted with it. God always has a way of giving me a challenge and gives me the grace to run with it. I started the hair salon because l love hair and secondly my children were very small and l had a bad experience with a child minder so my husband suggested l should be self employed to allow me to raise our children. He is a business man and he helped me a lot to start up the business and running it. We are a good team!
3. How were you able to break into the hair industry with Radiant Hair Salon?
Thank God for his grace. You have to decide in your mind and be determined to make it regardless. Hair salon industry is a very tough and challenging market. You have to always be on top of your game with all the latest trend. We invested a lot of money into the salon to renovate and make it comfortable for our clients. Customer service is crucial in hairdressing business. If you make your customer feel important and comfortable and you have good stylist they will be back and tell people about your service. You can spend so much money on advertisement but people will still believe personal recommendation. Word of mouth goes a very long way. I also send our staff to different training relevant to them. I believe knowledge is powerful. I do all l can to mentor my staff and encourage them with the word of God. If your staff are motivated and have fear of God you are ready to progress. A tree did not make a forest. You need good team to make your business grow and with the favour of God there is no limit.
4. One common character trait of successful leaders with the marketplace is the ability to persevere, please give an example on how perseverance has opened doors for you in your professional career? 
Perseverance keeps us in business till date. I remember when l first opened the salon . We encountered a lot of challenges that will make you want to close down. The area was so bad that most businesses were closing down, people were surprised to see a black salon in that area at the time. I received so many threats and they will be throwing eggs on the front window and calling us name. I was determined because l know God gave me the business for a reason and l was not going to throw in the towel. There are days that none of my stylists will show up and l have to be there by myself to keep our door open, and some day you will leave the shop without making a penny. I remember one day l did not make a penny and l was on my way to my car and God gave me a new song of praise and the song encouraged me so much. I taught my church the song and it's one of the favourite song use for thanksgiving . God kept us and years later l handed over the salon to my daughter and she has taken the salon to another level now, what l have given up back then. The area has changed so much that you can't get any shops there anymore. You have to see beyond where you are right now. There is always a reward for perseverance.
5. What advice can you give aspiring entrepreneurs?
Don't ever give up. Life is full of ups and downs . Don't ever despise the day of small beginning. You are not a failure until you stop trying. Don't do too much at a time. Take one day at a time. Write your vision down. Don't try to be like somebody else. You are unique. Study and learn as much as you can about your trade. Take advantage of the social network to grow your business. The bible say study to show yourself approved.
6. You are known to be an avid reader, what are some of your favourite books? 
I love reading inspiration books . Some of my favourite books are : Break out by Joel osteen, Leadership books by Dr Myles Munroe, Worship by Joseph Garlington. Books from pastor E A Adeboye and pastor Mrs Adeboye. British Black Gospel by Steve Smith. Lot of music business books.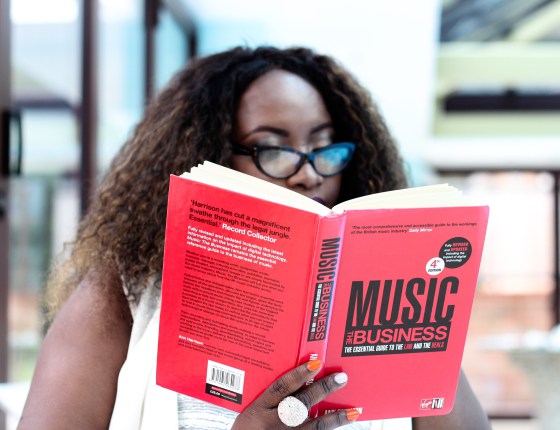 7. On average how often would you say you commit to prayer and Bible study?
I am a very prayerful woman of God. In him l live and l have my being. I study a lot too. I enjoy bible study in my local church. My pastor is anointed to teach and she challenge you to go deep into the word of God. We call our bible study digging deep and it make you want to go home and study. The book of 2Timothy 2 vs 15 says we should study to show ourselves approved unto God. I will love to pray more and study more. I am not there yet. The grace of God is sufficient for me.
8. What was your vision behind starting Time 2 Shine?
As a gospel songwriter/singer and also a church going Christian, l believe it was divine inspiration from God that provided me with the depth and breath of my life experiences, which in turn fuelled my vision to create a TV based British Gospel Talent show. I know the compromise and moral choices that a gospel artist has to overcome when seeking an opportunity to air their talent and hopefully secure a contract of support in the music industry. Time2shine accommodates talented artists, providing them with a platform where talent and a desire to realise ones potential is the key to progression and professional support. When one enters Time2shine Tv Show , there is no need to compromise on ones values or ignore ones moral compass in order to find the way. There is of course a Biblical element to the name 'not hiding ones light under a bushel( Mathew 5 vs 14 and Isaiah 60 vs 1 Arise and shine for your light has come. As a churchgoer l have always been impressed by the musical talent to be found in our churches and astounded by the power of song and voice to minister and touch the hearts of all human beings. Time2shine nurtures such talent and calls on those so blessed to amplify their reach beyond the walls of their particular church and in so doing realise the full potential of their gift.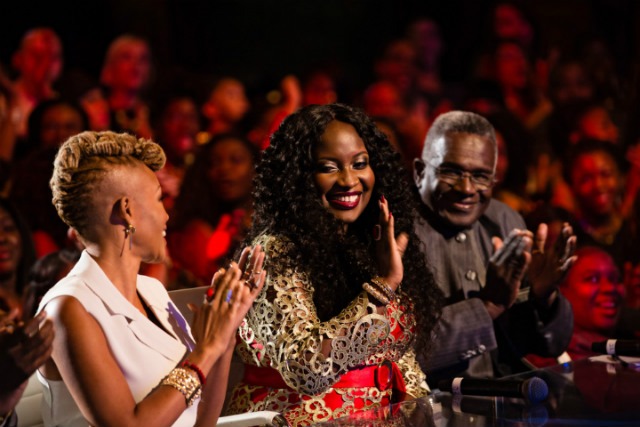 9. What advice can you give to Christian singers looking to break into the Gospel scene?
You have to be determined and be relevant in your music. Consistency is the key. You cannot afford to give up and lower your standard. You have to network with people of the same mind set. Study and attend as many conferences about music industry. Make sure you stand out above the rest. Don't try to be like anyone else. Let your music be you and unique. Above all, Trust God to open door for you and for your gift to take you to right places. You have to come out of your comfort zone. Your comfort zone can be your local church I encourage you to sing and worship in your church but don't restrict yourself to just your church, be a blessing to the body of christ and the world. You are bless to be a blessing.
10. On Smartandrelentless.com we highlight the lives of some individuals who have changed and made an impact in the world, who are some of the history makers you admire?
I admire late Dr myles Munroe for impacting the world through his teaching on Leadership. I have the grace to attend of his conference in Bahamas and my concept changes completely. I also admire pastor E A Adeboye for impacting many lives and the way God has used him to transform the Redeem Christian church of God which l am privilege to be part of. He has changed many people lives and challenges us to live right with God and to grow in your gift and be productive. I admire his humbleness and his servant heart. I have to acknowledge the wonderful woman of wisdom he is married to. Behind every successful man there is always a woman who supported and encourage them. She is doing exploit for the Lord. She is a woman of excellent and her ministry for women is a tremendous blessing to women all over the world. I really admire her for her submission to her husband vision and yet still strong in her own calling too.
Website links: