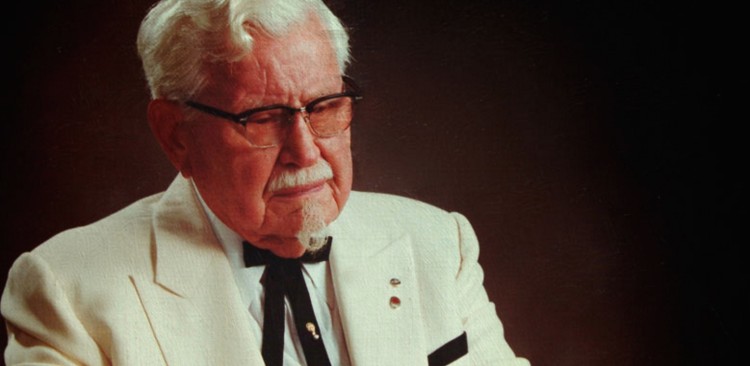 Kentucky Fried Chicken founder, the late, Colonel Sanders on the importance of being diligent and adding more value than you receive in pay.
Business advice from Colonel Sanders below:
"Hard work beats all the tonics and vitamins I've ever heard of. I have the constitution of a horse. It's because I've always kept busy. I get up early.
If the weather's fit, I walk two miles every morning before breakfast. That gives me my exercise and keeps me nimble. And, as I've said before, I don't smoke or use tobacco. I eat the right food. My work hours run anywhere from 18 to 22 hours a day. I do get sleepy sometimes, but I never get tired.
My philosophy was, "Give the best in service and value." You could rent a room anywhere but money couldn't buy the service I gave. And, of course, you couldn't get the kind of food we served anywhere else in that area."
Watch video below – Fortune 500 companies by Christian
For business inspiration visit Elitesavvy