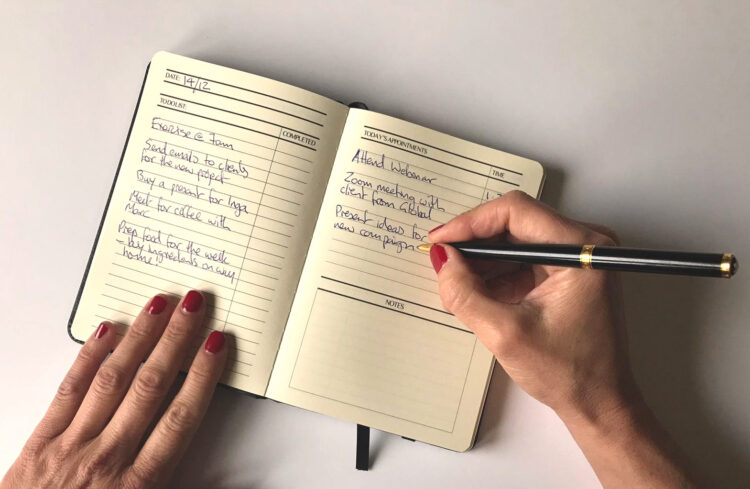 One of the most common traits of high achievers within any endeavor is their ability to manage time effectively.

One habit that ensures maximum productivity is the routine of writing a daily to-do list, this practice is common amongst individuals at the top of their game. Billionaire tycoon and the founder of Virgin, Richard Branson on many occasions has credited his habitual to-do lists as the foundation of his business empire.
If you desire to step into the realm of becoming the best version of yourself, why not invest in a small notebook and create a routine of writing a daily-to list to keep you on track.
Below are 60 benefits of writing to-do lists.
To-do lists help you stay focused on achieving your goals.
Value your time.
Reduce distractions.
Positions you for the best outcome in life.
Builds your decision making muscle.
Guides you in making the right choices moment by moment.
Live life on your terms.
It helps you to think for yourself instead of allowing others to think for you.
Breaks down your goals into small chunks making them achievable.
Gives you a blueprint plan on how to attain your short-term and long-term goals.
Boost confidence through tracking your milestone successes.
It helps you to prioritize your day effectively.
It helps you to develop a strong work ethic.
Overcome laziness.
Beat procrastination.
Build mental toughness.
Avoid time wasters.
Prioritize your goals over pleasing others at your expense.
It helps develop your will power to follow through with your positive intentions.
Turn dreams into realities.
Reduces being overwhelmed.
Build daily non-stop momentum.
Cultivate a go-getter attitude.
Become results orientated.
Strengthen your critical thinking skills.
Evaluate how you spend your time.
To-do lists can help you become more organized.
Gain mental clarity.
Track your progress daily.
Discover what's working and what's not working.
Reminds you to take full responsibility for your life and choices.
It helps to stop living vicariously through others.
Writing a to-do list reminds you to live in the here and now.
Stop comparing yourself with others.
Accelerate your success.
Gets your attention off of focusing on your problems.
It helps you to be solution minded.
To-do lists are great resources to track your progress regularly.
It helps you to focus on building your pathway.
Live each day intentionally.
Live purposefully.
Hold yourself accountable.
Stop being a people pleaser.
Develop foresight.
Keeps you optimistic about life.
Writing and accomplishing your to-do list can help you to trust yourself. Build self-belief.
Attract lucrative opportunities through your consistent efforts.
Reduce depression.
Think strategically.
Learn the art of delegation.
Build your self-worth.
Be motivated by your desire within instead of always looking for external motivation.
Get rid of destructive habits that harm you.
It helps you to become diligent.
Potentially increase your financial earnings.
Speeds up the process of achieving your overall goal.
Build your hope of reaching new heights.
Be mentally prepared for a setback.
Gain personal fulfillment.
Self-satisfaction.
Happier mood.
Invest in your future today with Things to-do journal by OaklineNotes – Here