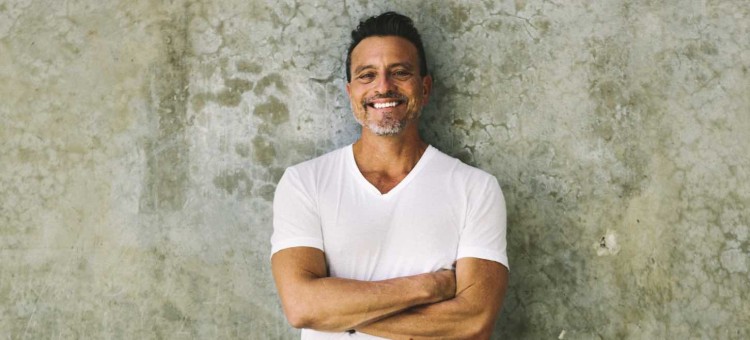 21 empowering quotes by the lead pastor of Mosaic church, Erwin McManus. Pastor McManus is also a successful author, filmmaker, and designer.
21 Erwin McManus quotes 
1. "The world doesn't need more great leaders, it needs more great people who lead." – Erwin McManus
2. "The church does not exist for us. We are the church, and we exist for the world." – Erwin McManus
3. "The real measure of our power is the freedom and opportunity we create for others." – Erwin McManus
4. "The person who loves the process has a much greater chance of success than the person who loves the outcome." – Erwin McManus
5. "You're not supposed to die with your potential. A life well lived squeezes all the potential placed within and does something with it." – Erwin McManus
6. "Faith is the determination to create with our lives what only our hearts can conceive." – Erwin McManus
7. "We can't change history, but we can create the future." – Erwin McManus
8. "Behind real freedom, there lies discipline." – Erwin McManus
9. "When we dwell on the past, we tend to want to live there. When we dream of the future, we want to go there. Our dreams are where God paints a picture of a life waiting to be created." – Erwin McManus
10. "God gives God-sized dreams to people with God-shaped hearts." – Erwin McManus
11. "The shape of your character is the shape of your future." – Erwin McManus
12. "To live outside of God's will puts us in danger; to live in his will makes us dangerous." – Erwin McManus
13. "We are all hypocrites in transition. I am not who I want to be, but I am on the journey there, and thankfully I am not whom I used to be." – Erwin McManus
14. "Would you be willing to give your life to save the world if no one ever knew your name?
15. "It is insanity to run from God and search for love." – Erwin McManus
16. "True creativity does not come easily; creativity is born of risk and refined from failure." – Erwin McManus
17. "Far too often, when we think we are frightened by mystery, the fact is that we are haunted by history." – Erwin McManus
18. "Jesus' death wasn't to free us from dying, but to free us from the fear of death. Jesus came to liberate us so that we could die up front and then live. Jesus Christ wants to take us to places where only dead men and women can go." – Erwin McManus
19. "We are not healthy when we are alone. We find ourselves when we connect to others. Without community we don't know who we are… When we live outside of healthy community, we not only lose others. We lose ourselves…Who we understand ourselves to be is dramatically affected for better or worse by those we hold closest to us." – Erwin McManus
20. "I think we've overstated that God is the God who wants us to obey. Obedience is not the end game. Obedience is only our calling so that we can step into our freedom." – Erwin McManus
21. "God allows and at times causes us to go through the kinds of circumstances that strip away all falsehood and leave us with our real selves." – Erwin McManus
Recommended – The Barbarian Way : Unleash the Untamed Faith Within – Click here