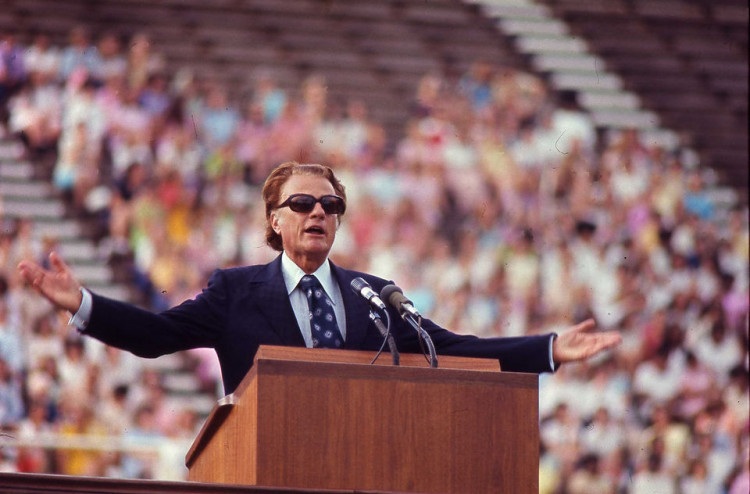 One of the most essential mandates as a believer is to spread the gospel of Jesus Christ. We are instructed to proclaim the good news of Jesus Christ on how He died for our sins so that whoever believes in him will be forgiven their sins and receive eternal life. (John 3:16 Roman 10:9).
Although it's vital that we rely on the Holy Spirit to guide us in evangelizing, it's also taught within the scripture that we are tactful in saving souls, in Matthew 10:16 Jesus emphasized in the scripture how we are to strategically propagate the gospel "I am sending you out like sheep among wolves. Therefore be as shrewd as snakes and as innocent as doves."
Below are a list of 100 ways to effectively spread the gospel of Jesus Christ to non-believers and agnostics.
Target those on the street: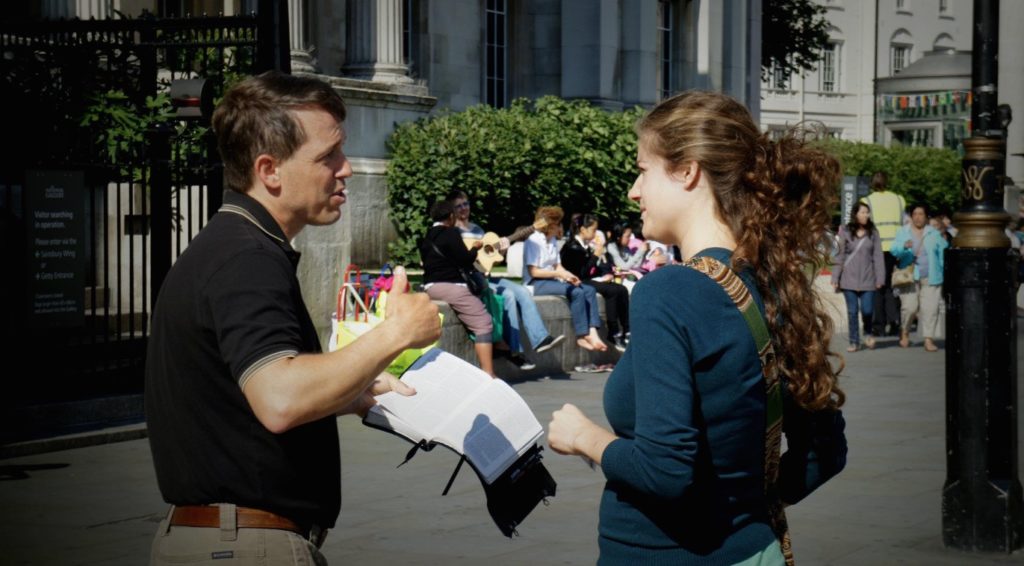 1. Wear Christian theme t-shirts with bold Jesus slogans on it.
2. Explain to non-believers the positive impact that the church implemented into society for example the church is the largest single provider of education and healthcare.
3. Tell them how Jesus Christ is the provider of the greatest life insurance of all time, which is free, Salvation.
4. Create evangelizing card and always carry them with you, distribute it to those who can get in touch with you later to learn more about your faith.
5. Ask God for the gift of the prophetic so that you can tell people about their life.
6. Tell your testimony on how you overcome a particular sin or issue through giving your life to Christ.
7. Before you go to preach the gospel prepare a list of probing questions to ask non-believers, for example "where do you think you go to after you die"
8. Initiate conversation with those next to you on public transport (bus, train etc.)
9. Read John 10: 10-11 to them, "The thief (devil) comes only to steal and kill and destroy; I have come that they may have life, and have it to the full. I am the good shepherd. The good shepherd lays down his life for the sheep.
Target influential atheist: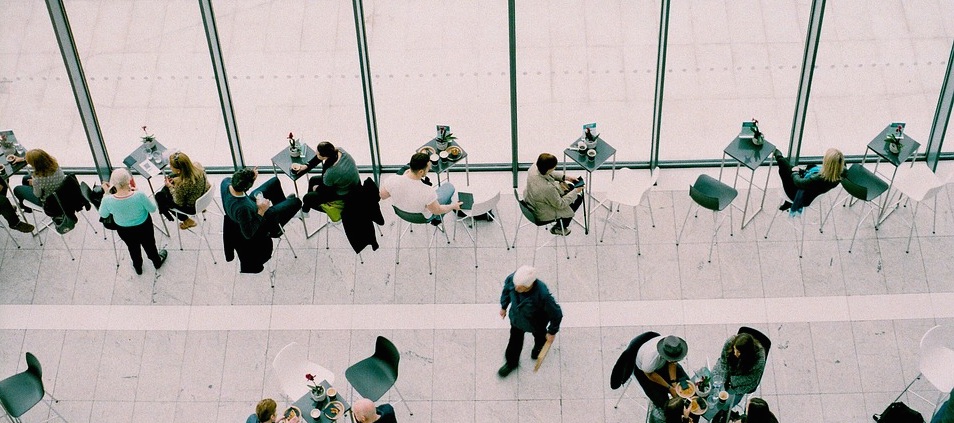 10. E-mail atheist Job Chapter 38 to 42, where God responds to those who are doubtful of him.
11. Send video links of Biblical scholars like Ravi Zechariah to atheist, of their debates, which discredit the false reasoning of those, that believe God doesn't exist.
12. Reveal information on how some of the admired world's greatest scientists were devoted Christians like Sir Isaac Newton.
13. Challenge them to read the gospels in the Bible with an open mind (Matthew, Mark, Luke and John).
14. Challenge them to pray and say with an open heart "God, if you are real, reveal yourself to me.
15. Give away free mini pocket sized Bibles.
16. Explain to them the requirements of Gods answering your prayers, Matthews 6:15 "But if you do not forgive others' their sins, your Father will not forgive your sins."
Non-Believing friends: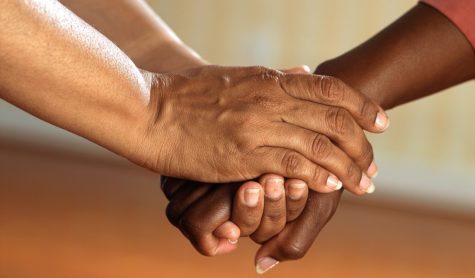 17. Always be smiling so that when your friend asks you why you look joyful, you can respond "because I know Jesus Christ and He's saved me from darkness".
18. Give them a copy of the "Revelation of Hell" book by Mary Baxter, this book may persuade them to think about the afterlife.
19. Send them YouTube links of testimonies of those who were healed by Jesus Christ.
20. Say Godly phrases when conversing with them for example instead of saying "I hope all is well" say "God bless you.
21. Whenever you compliment someone, thank God in the same sentence so instead of saying, "you're talented", say "Man, God's blessed you with so much talent."
22. When your friend ask you for a favor agree to do it only if exchange they allow you to share a few minutes about your faith without no interruptions.
23. Invite your friend over to watch the Passion of Christ movie, before watching it tell them you'll be able to explain parts of the movie they don't understand.
24. Get them to watch the A.D Bible continues series, this show is highly entertaining and will give them insight on how the Christ movement began.
25. Help them download the Bible App on their phone.
26. Upload the audible version on the Bible on the mobile phone or mp3 player; some people prefer to listen to books instead of reading.
27. Introduce them to your musical playlist that consist of Gospel music.
28. Send them a link of influential and famous people who accepted Jesus Chris as their Lord and saviour like Bono.
29. Tell them the difference between Christianity and all other religions. Christianity is the only Faith that shows you how to specifically make it to Heaven. God, through Jesus Christ.
30. Send entertaining novels, which includes Christian theme like The Shack by Paul Young.
31. Take your single friends to a Christian single marriage seminar so they can be ministered to within the process.
32. Let your friends and associates see God's drastic transformation in your life then they would enquire how you've changed, then you can talk about Jesus.
33. Text your friend and associate a Bible verse to encourage them to overcome the problem they are going through.
Target your community: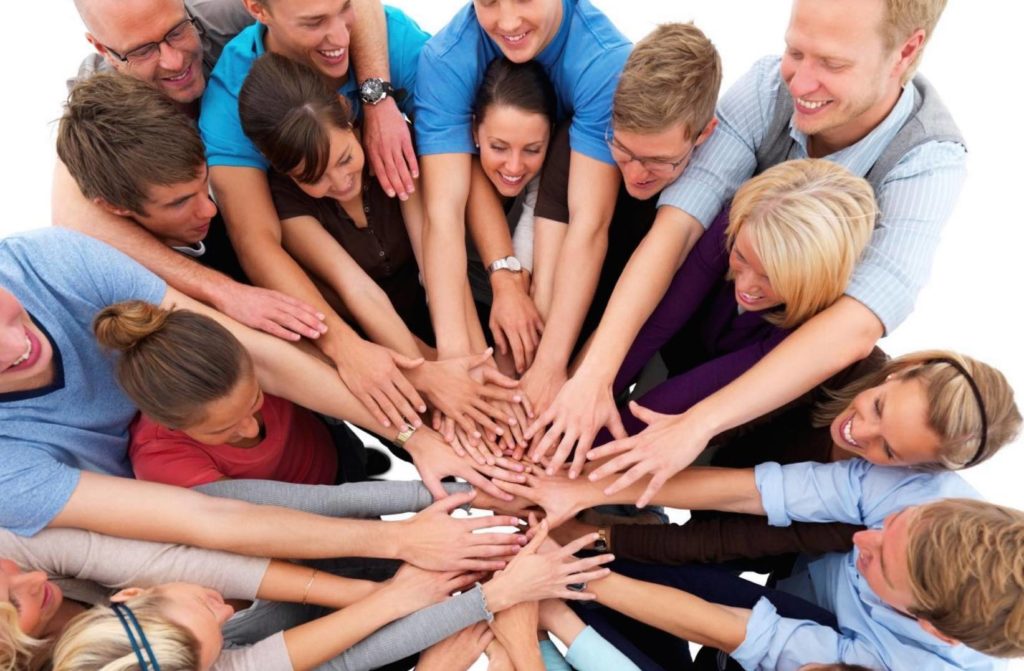 Image source – blog.fourerr.com
34. Encourage some of your church members to become more active in changing the community, help reducing violence, unruly teens and etc.
35. Create a free helplines through which people who are depressed or lonely can speak to you.
36. Start a spiritual discussion group and invite your neighbors.
37. Get press coverage in local newspaper on the work your church is doing to improve the community.
38. Set up a community initiative to combat social issues in your environment, and stick to it until you win.
39. Give avid book readers bookmarks with empowering Biblical quote.
40. Share your faith on social media, i.e. Twitter, Facebook and Instagram.
41. Compile audio sermons of inspiration messages on healing; Give it to those who are sick in the hospital, find sermons that are filed with healing testimonies like the Kenneth Hagin.
Target the down-and-outs: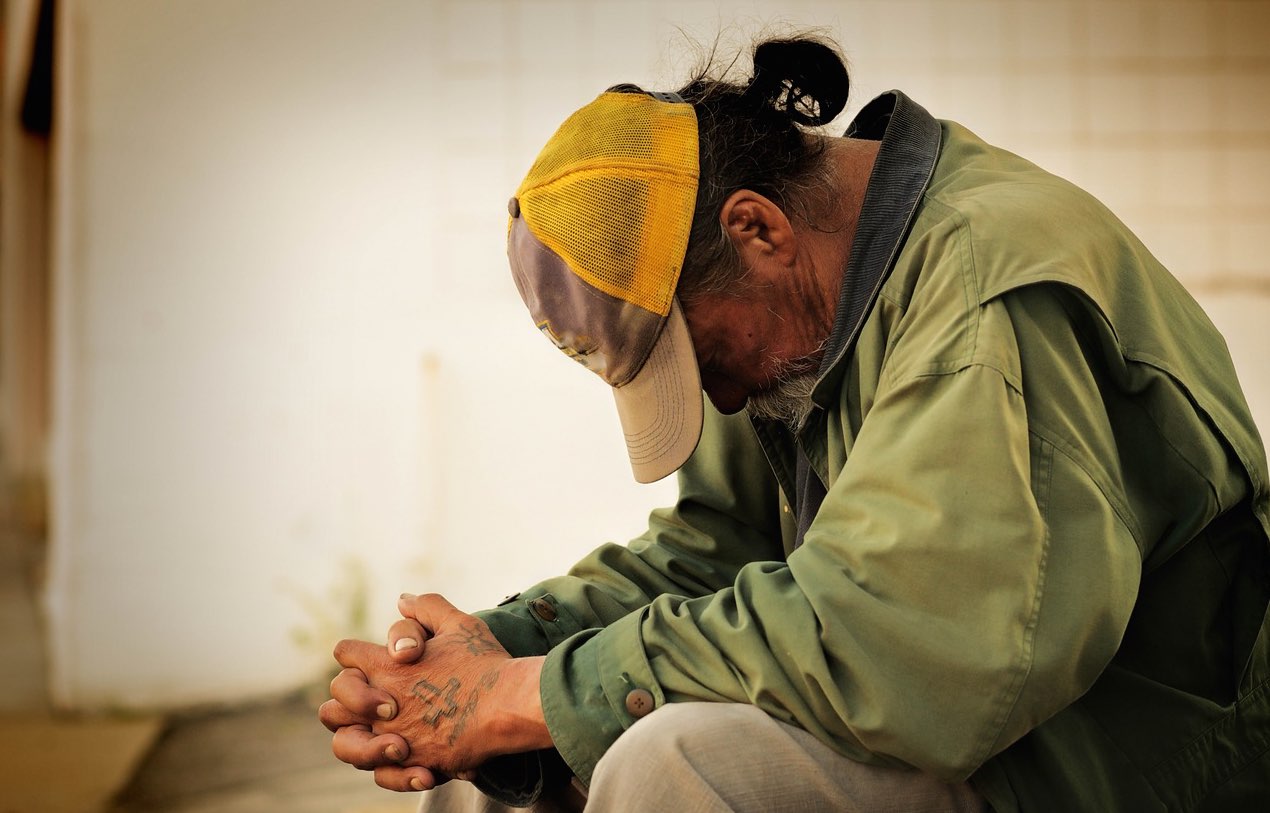 42. It's important when winning souls that we demonstrate kindness, gentleness and generosity in James 2:15-16, Jesus says, "If a brother or sister is without a clothing and in need of daily food. (16) And one of you say to them, "Go in peace, be warmed and be filled," and yet you do not give them what is necessary for their body what use is that?
43. Being charitable to those in need will probe others to ask what are your motivates behind giving, would give you the opportunity to respond that it is how Christ is using you as a vessel to help rescue humanity. Below our items you can give away:
44. Give away the clothes you no longer want to wear.
45. Give away food basket to the homeless in places like shelters.
46. Help them look for jobs to get them back on their feet.
Ministries you can start outside the church to push the gospel message:
47. Start homeless shelter.
48. Start a food kitchen, play gospel music in the background.
49. Help people improve their CV's and pray for them after that they will receive an offer for the job they have applied for,
50. Become a mentor to those with no sense of direction in life, for example troubled teens.
How to target those in business: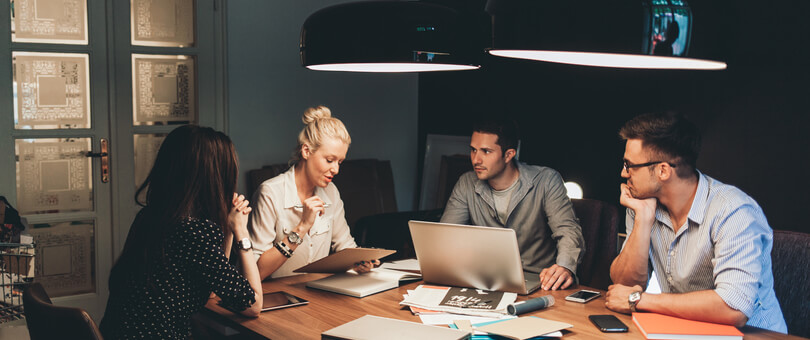 Image source – Shopify 
51. Give your business associate a Business book based on Biblical principles like "How to Run Your Business by The Book" by Dave Anderson. (or Money Won't Make You Rich by Dr. Sunday Adelaja)
52. Invite your non-believing business associates to Christian business network events.
53. Explain to them what Mark 8:36 " What good is it for someone to gain the whole world, yet forfeit their soul?"
54. Ask God for the gift of the prophetic so that you can tell the businessperson about issues in their personal life.
55. Find out the most influential person in your community and minister to him or her, if they become saved others would follow.
56. Propose to the businessperson some biblical principles that would rapidly expand his business.
57. Tell him how God blessed Christians in business with average ideas, and then give him examples like David Green, John D. Rockefeller to Sam Walton, Asa Candler the founder of Coca Cola (They all own billion dollar businesses).
How to evangelize to those in work:
58. Stand out in your profession by being the best in your environment like Daniel in the Bible then people would ask for your secret behind your success then you can let them know it is by following biblical principles.
59. Read the Bible in your lunch break, when people ask you why you read it, and then use that opportunity to share with them the faith.
60. Pray to God to give you insight or wisdom so that your colleagues can come to you to find all the answer they need.
Prayer:
61. Pray to be filled by the Holy Spirit before evangelism.
66. Pray for God to direct your steps to those who will accept and embrace him.
Nationwide:
67. Send national newspaper news alerts on great miracles manifested by Christians.
68. Spend money on companies with Christian values that use their money to support causes for example Forever 21 retail stores give back and the founders are solid Christians.
69. Use your talents to minister to people on a global scale for example if you are a gospel performing artist, apply to get your voice heard on global TV shows like X Factor or American Idol.
70. Join a reputable ministry organization like Open Door ministries.
Prison Outreach:
71. Join the church prison ministry to reach out to inmates and share the gospel.
72. Use scriptures they can relate to like Hebrew 13:3 – "Continue to remember those in prison as if you were together with them in prison.
73. Write personal letters to those in jail with words of encouragement and recommending bible stories to read like the book of Daniel.
74. Encourage your fellow Christian brothers and sisters to evangelize more:
75. An effective way for Christians to succeed in winning more souls daily is uniting and encouraging each other, in the words of Jesus in Luke 10:2 "The harvest is plentiful, but the workers are few.
76. Below are ways to encourage you brothers and sisters in Christ to join you on soul winning:
77. Remind them that all our hard work will not be in vain; but instead we will be rewarded, 2 Corinthians 5:10 "For we must all appear before the judgment seat of Christ, so that each of us may receive what is due us for the things done while in the same body, whether good or bad.
78. Send them video links of God's earthly generals who impactfully spread the gospel from Smith Wigglesworth to the Azusa Street Revival.
79. If possible, invite your Christian friend to go with you to minister to people, so that you can both encourage each other whilst evangelizing.
80. Invite your fellow Christians to watch and learn from great evangelists on YouTube like Ray Comfort, and start writing down techniques and best practice you all can implement.
81. Study the Bible daily to increase your boldness in Christ.
Bible scriptures to read to unbelievers:
82. Read to them the Parable of the Unforgiving Debtor in Matthew 18:21-35 and explain to them how it's important we forgive others just like Jesus has shed his blood to forgive all our sins.
83. Psalms 145:9 – "The LORD is good to all; he has compassion on all he has made.
84. Jeremiah 29:11 – "For I know the plans I have for you," declares the LORD, "plans to prosper you and not to harm you, plans to give you hope and a future.
85. Matthew 11:28 Come to me, all you who are weary and burdened, and I will give you rest. Take my yoke upon you and learn from me, for I am gentle and humble in heart, and you will find rest for your souls. For my yoke is easy and my burden is light."
86. John 3:17 – For God did not send his Son into the world to condemn the world, but to save the world through him.
87. Romans 10:9-10 – If you confess with your mouth, "Jesus is Lord," and believe in your heart that God raised Him from the dead, you will be saved. One believes with the heart, resulting in righteousness, and one confesses with the mouth, resulting in salvation.
88. John 10:10 – The thief comes only to steal and kill and destroy; I have come that they may have life, and have it to the full.
89. John 10: 10-11 to them, "The thief (devil) comes only to steal and kill and destroy; I have come that they may have life, and have it to the full. I am the good shepherd. The good shepherd lays down his life for the sheep.
90. Psalm 91 7-8 – A thousand may fall at your side, ten thousand at your right hand, but it will not come near you. You will only observe with your eyes and see the punishment of the wicked.
Updates coming soon.