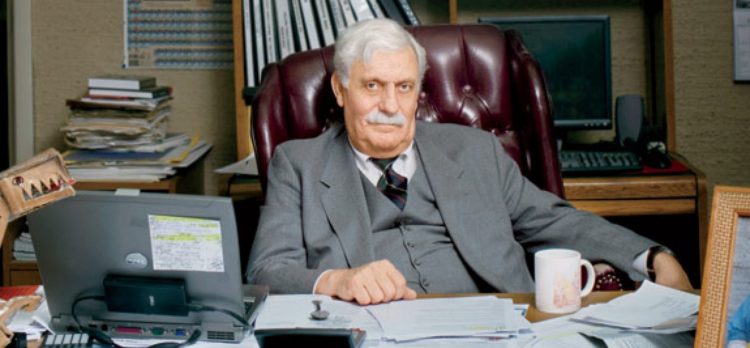 In the present times, science is the most influential knowledge that has altered human thinking altogether. Normally there is a perception that scientist are not supposed to have faith in God, because of ever increasing numbers of so called atheists in the field of science.
But here I introduce you an inspirational list of scientist who shared faith in God with you. They are great scientist as well as devoted Christians, they found another spiritual side of life with hand in hand to their scientific ground-breaking discoveries and inventions.
Top ten influential Christian scientists
1. Prof. John Lennox (1943)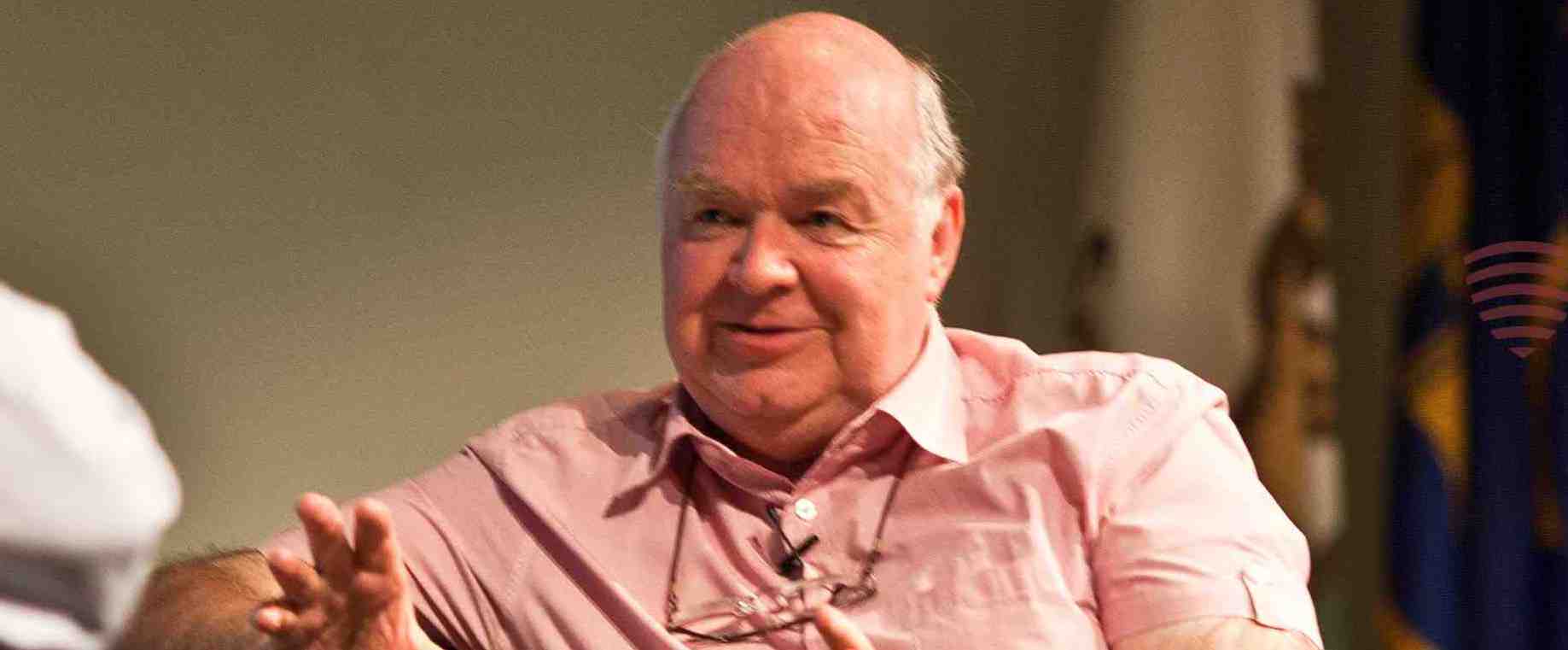 Image source – Alchetron.com
John Carson Lennox is a Northern Irish, scientist, philosopher of science, Christian apologist and professor of mathematics at University of Oxford. He at Green Templeton College is a Fellow in Mathematics and Philosophy of science. He is Pastoral Advisor of Fellow Wycliffe hall and Templeton College. He is pioneer voice in defending the notion of relationship between science and religion. He is being considered among the leading figures of the evangelical intelligentsia movement.
2. Mike Hulme (1960)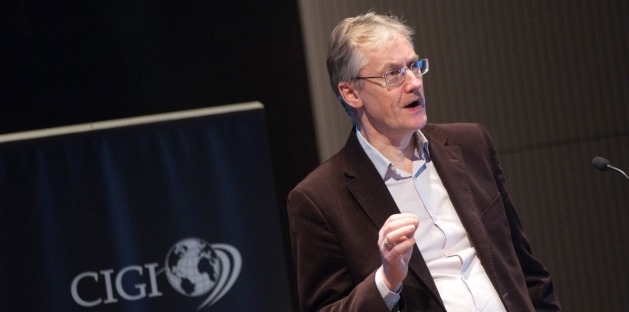 Image source – Cigionline.org
Mike Hulme the writer of excellent book "Why We Disagree about Climate Change", which was among the "The Economist's" four technology and science books in the year of 2009. He's been a leading Christian voice on the reality of climate change after receiving his Ph.D in climatology from the University of Wales.
3. Francis Collins (1950)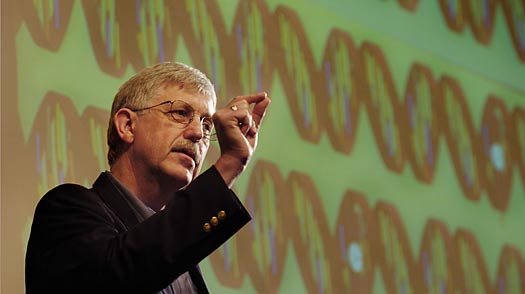 Image source: Truefreethinker.com
One of the most prominent geneticists on the planet, Francis Collins collaborated to successful completion of a ground breaking research of Human DNA and sequence of gene as a leader of the Human Genome Project. Collin, being the Director of the National Institute of Health, is also energetic about his another project: Exploring the intersection of science and Christian faith of himself through his new idea of "BioLogos". The Language of God his bestselling book which was published in 2006, Collins has discussed his idea of theistic evolution, mentioning that God is designer, creator and master Who is responsible for setting forth the happenings in life. He has been a great influential voice in modern Christianity. His BioLogos foundation arranges the discussions and debates in faith and science communities, and he was even regarded by Pope Benedict, and received and appointment to the Pontifical Academy of Science, Vatican.
4. George Washington Carver (1860s -1943)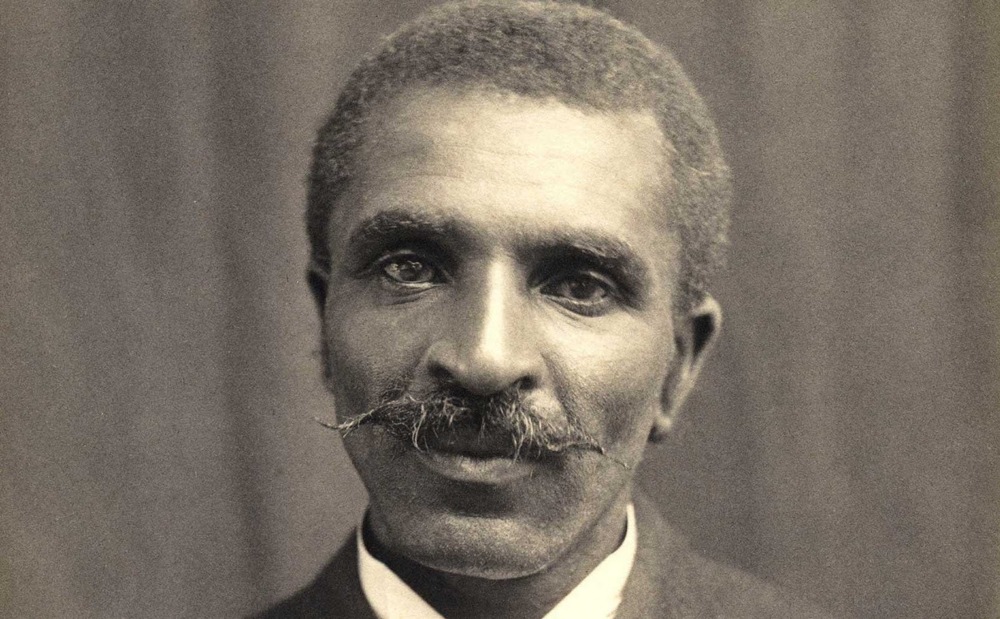 It is said that no other scientist has had to face as many social hurdles as George Washington Carver, American botanist and being black he is credited for revolutionizing the agriculture of southern parts of United States. He was born on the farm of Moses Carver to a slave family towards the end of Civil War.
Carve put his efforts to revolutionize the agricultural science with cultivation of soil enriching crops, like soybeans and peanuts to revive the lad that had been depleted of nutrients from cotton farming. He discovered 100 uses for sweet potato and 300 for peanuts. He also conducted research projects in medicine and used his influence to champion the relief of racial tensions.
He was offered many honours and substantial wealth from his discovery patents, but Carver chose not to patent his discoveries: "One reason I never patent my products is that if I did it would take so much time, I would get nothing else done. But mainly I don't want my discoveries to benefit specific favoured persons."
5. Raymond Vahan Damadian (1936)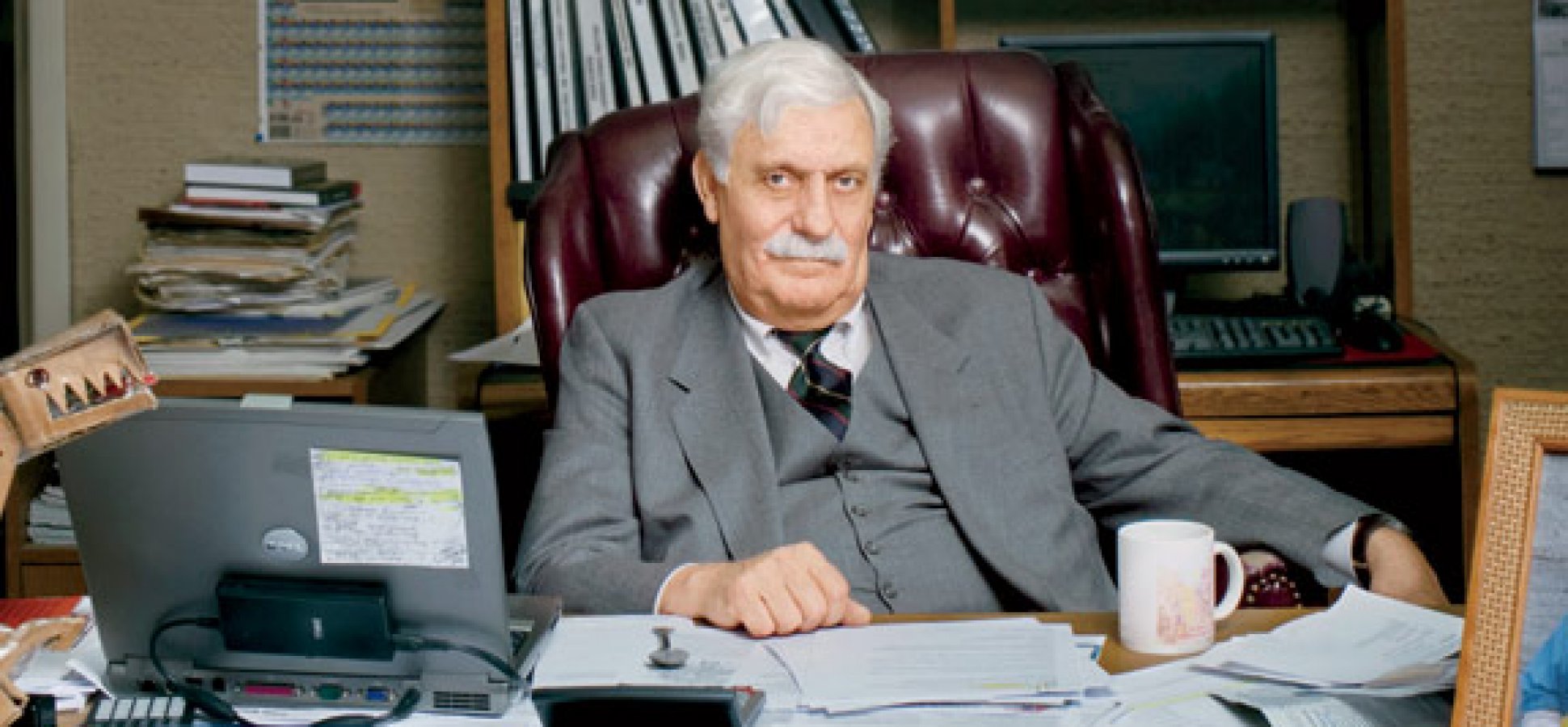 Image source – Inc.com
Raymond Vahan Damadian is an American of Armenian descent, he is physician, medical practitioner, an inventor of the first MR (Magnetic Resonance) that is a scanning machine. His research with potassium and sodium in the living cells made him able to do his experiments with nuclear magnetic resonance (NMR) which caused led him to first propose the first MR body scanner in 1969. Damadian found that normal tissues and tumors could be identified separately in vivo by nuclear magnetic resonance (NMR) because of their prolonged relaxing times, T1 (Spin-lattice) or T2(spin-spin relaxation). Damadian became the first one to experiment a full body scan of human being in 1977 to diagnose the cancer. Damadian also invented an instrument and method to use NMR safely and accurately to scan a human being, a method now known as the magnetic resonance imaging (MRI).
6. John Polkinghorne (1930)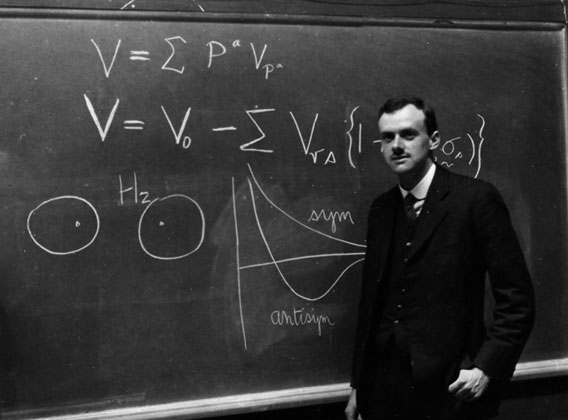 Image source: Biologos.org
John Charlton Polkinghorne, KBE, FRS is a British theoretical physicist, writer, theologian and Anglican priest. He is a leading voice and a prominent activist explaining the relationship between science and religion. He at the University of Cambridge was a professor of Mathematical physics from 1968 to 1979. He then resigned from his chair to study for the priesthood, and become an ordained Anglican priest in 1982. He served as the Queen's College president from 1988 to 1996.
Polkinghorne has authored five books on physics, and 26 on the relationship between religion and science; his books are, The Quantum World (1989), Quantum Physics and Theology: An Unexpected Kinship (2005), Exploring the Reality: The Intertwining of Science and Religion (2007), and Question of Truth (2009). The Polkinghorne Reader (edited work by Thomas Jay Oord) gives the key excerpts from Polkinghorne's most influencing books. He has been knighted in 1997 and received an amount of £1 million Templeton Prize, awarded for his exceptional contributions affirming the spiritual dimension of life.
7. Sir John Houghton (1931)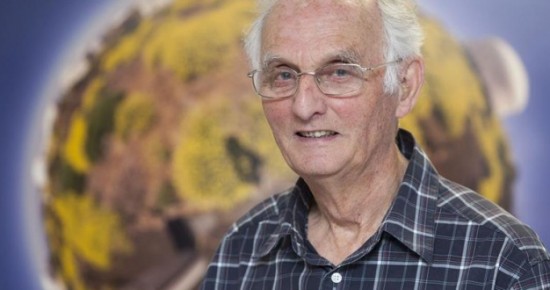 Image source – Hopeforcreation.com.au
Sir John Theodore Houghton is scientist from Wales, he was the co-chair of the Nobel Peace Prize winning intergovernmental Panel on Climate Change's (IPCC) assessment group of scientific working. He was the chief editor of first three IPCC reports. He used to be profession in atmospheric physics at University of Oxford, founder of Hadley Centre and Former Chief Executive at the Met Office.
Presently he is the president of an organization that is connecting science, environment and Christianity and its name is John Ray Initiative. Where he compared the stewardship of the Earth, to the Stewardship of the Garden of Eden by Eve and Adam. He is the founding member of International Society of Science & Religion. Presently he has the presidentship of Victoria Institute.
8. Mart Baker Eddy (1821-1910)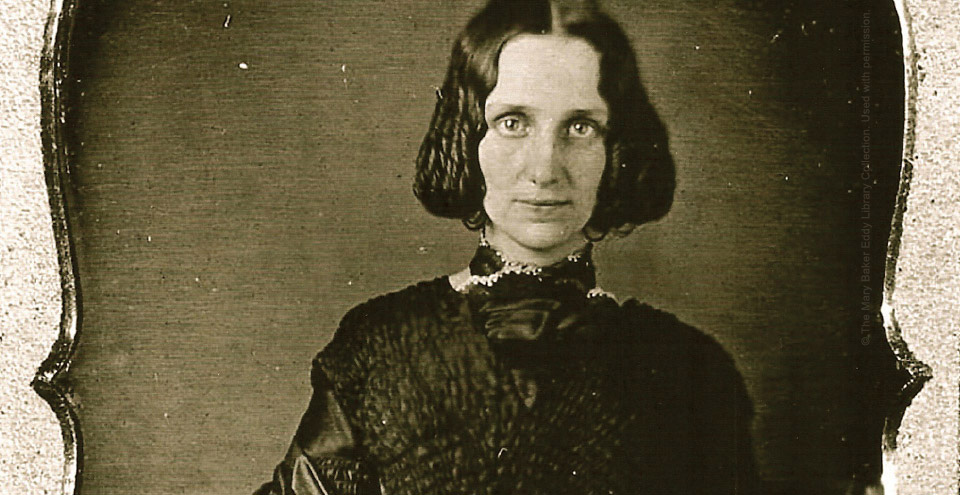 Image source: Twaineddyfilm.com
Mart Baker Eddy was an opinion maker American writer, teacher and religious activist, prominent for his revolutionary ideas about spirituality and health, which she called Christian Science. These ideas were included in her major work, Science and Health with Key to Scriptures, was first published in 1875. Some four years later she laid the foundation of the Church of Christ, Scientist, which today has a series of branches and societies all over the world. In the year of 1908 she introduced The Christian Science Monitor, an influential newspaper, the recipient, to date, of seven Pulitzer prizes.
9. Francis Bacon
Francis Bacon being philosopher is well known for introducing the scientific method research based on experimentation and inductive reasoning. In De Interpretation Nature Prooemium, Bacon achieved his goals by the discovery of truth, service to his country and his service to church. Although he based his work upon logical reasoning and experimentation and reasoning, he rejected doctrine of atheism as the result of insufficient depth of philosophy, said, "It is true that a little philosophy distracts man's mind towards atheism, but depth in philosophy brings back his mind to religion; for while the mind of man looketh upon second causes scattered, it may sometimes rest in them, and go on further; but when it beholdeth the chain of them confederate, and linked together, it must needs fly to providence and Diety."
10. Charles H. Dodd (1884 – 1973)

Charles Harold Dodd belongs to first half of the 30th century, he was one of the most influential British theologian of his time, particularly the messianic area of theology. Keeping in mind the influence, he can be understood as an apologist who tried for the compatibility of revelation with analytical history. Dodd completed his study at Oxford, he also studied in Berlin University under Adolf von Harnack shortly. In 1912 he was appointed as a Congregationalist minister and served for three years. The rest of his career was as university professor at Cambridge, Manchester and Oxford. After his retirement he directed an ecumenical group which produced ground-breaking (but unsuccessful) New English Bible.