Top 10 biographies every business owner should read – If they can do it, you can do it too!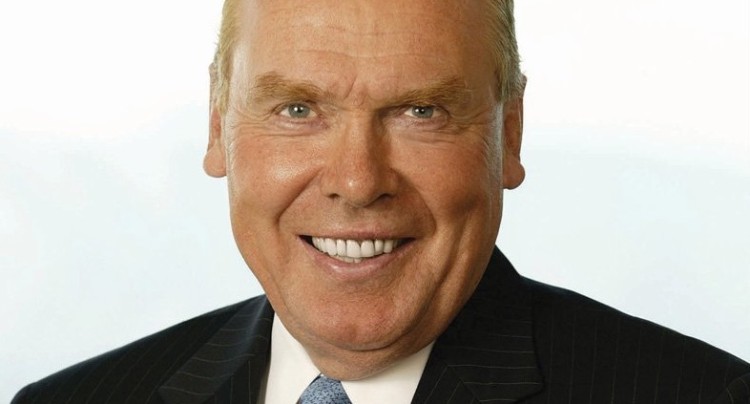 We've listed 10 biographies every business owner and aspiring entrepreneur should read. Find out how you too can become more productive in your business by learning from ten highly successful ethical business individuals who started from scratch.
1. Barefoot to Billionaire: Reflections on a Life's Work and a Promise to Cure Cancer by Jon Huntsman Sr. 
The company he founded in 1970, the Huntsman Corporation, is now one of the largest petrochemical manufacturers in the world, employing more than 12,000 people and generating over $10 billion in revenue each year. Success in business, though, has always been a means to an end―never an end in itself.
2. The Billionaire Who wasn't: How Chuck Feeney Secretly Made and Gave Away a Fortune by Conor O'Clery 
Chuck Feeney was born in Elizabeth, New Jersey, to a blue-collar Irish-American family during the Depression. After service in the Korean War, he made a fortune as founder of Duty Free Shoppers, the world's largest duty-free retail chain. By 1988, he was hailed by Forbes Magazine as the twenty-fourth richest American alive. But secretly Feeney had already transferred all his wealth to his foundation, Atlantic Philanthropies. Only in 1997 when he sold his duty free interests, was he "outed" as one of the greatest and most mysterious American philanthropists in modern times. After going "underground" again, he emerged in 2005 to cooperate on a biography promoting giving while living. Now in his mid-seventies, Feeney is determined his foundation should spend down the remaining $4 billion in his lifetime.
3. Global Girlfriends: How One Mom Made It Her Business to Help Women in Poverty Worldwide by Stacey Edgar 
Seven years ago, Stacey Edgar had a $2,000 tax return and a deep desire to help provide economic security for women in need. She knew that of the 1.3 billion people living on less than $1 per day, seventy percent are women. What she didn't have was a business plan. Or a passport. But that didn't stop her from creating a socially conscious business that has helped poor women in five continents feed their families and send their children to school.
4. Built from Scratch: How a Couple of Regular Guys Grew The Home Depot from Nothing to $30 Billion by Bernie Marcus 
Built from Scratch is the story of how two incredibly determined and creative people–and their associates–built a business from nothing to 761 stores and $30 billion in sales in a mere twenty years.
5. Black Titan: A.G Gaston and the Making of a Black American Millionaire by Carol Jenkins 
The grandson of slaves, born into poverty in 1892 in the Deep South, A. G. Gaston died more than a century later with a fortune worth well over $130 million and a business empire spanning communications, real estate, and insurance. Gaston was, by any measure, a heroic figure whose wealth and influence bore comparison to J. P. Morgan and Andrew Carnegie. Here, for the first time, is the story of the life of this extraordinary pioneer, told by his niece and grandniece, the award-winning television journalist Carol Jenkins and her daughter Elizabeth Gardner Hines.
6. The Real Deal: My Story from Brick Lane to Dragon's Den by James Caan 
James Caan built a market-leading business with a turnover of more than £130million from a broom cupboard.
The Real Deal is the incredible story of James' remarkable life. From his childhood as a Pakistani immigrant in Brick Lane in the 1960s and his decision not to go into the family business, to the phenomenal success of his first company this book traces James Caan's journey to both financial and personal maturity. It deals with his disappointment upon realising his goals too early, and offers a frank account of what success at 30 really means. The Real Deal brings us bang up to the present, including the truth about his role onDragons' Den, what his charity work in Lahore, Kashmir and Kosovo means to him, and how he has come to completely re-evaluate what money is really worth.
7. Sam Walton: Made In America by Sam Walton 
Meet a genuine American folk hero cut from the homespun cloth of America's heartland: Sam Walton, who parlayed a single dime store in a hardscrabble cotton town into Wal-Mart, the largest retailer in the world.  The undisputed merchant king of the late twentieth century, Sam never lost the common touch.  Here, finally, inimitable words.  Genuinely modest, but always sure if his ambitions and achievements.  Sam shares his thinking in a candid, straight-from-the-shoulder style.
8. Building Atlanta: How I Broke Through Segregation to Launch a Business Empire by Herman J. Russell 
Born into a blue-collar family in the Jim Crow South, Herman J. Russell built a shoeshine business when he was twelve years old—and used the profits to buy a vacant lot where he built a duplex while he was still a teen. Over the next fifty years, he continued to build businesses, amassing one of the nation's most profitable minority-owned conglomerates.
9. Shoe Dog: A Memoir by the Creator of Nike by Phil Knight 
Young, searching, fresh out of business school, Phil Knight borrowed fifty dollars from his father and launched a company with one simple mission: import high-quality, low-cost running shoes from Japan. Selling the shoes from the trunk of his Plymouth Valiant, Knight grossed eight thousand dollars that first year, 1963. Today, Nike's annual sales top $30 billion. In this age of start-ups, Knight's Nike is the gold standard, and its swoosh is more than a logo. A symbol of grace and greatness, it's one of the few icons instantly recognized in every corner of the world.
10. The Snowball: Warren Buffet and the Business of Life by Alice Schroeder 
Here is THE book recounting the life and times of one of the most respected men in the world, Warren Buffett. The legendary Omaha investor has never written a memoir, but now he has allowed one writer, Alice Schroeder, unprecedented access to explore directly with him and with those closest to him his work, opinions, struggles, triumphs, follies, and wisdom. The result is the personally revealing and complete biography of the man known everywhere as "The Oracle of Omaha."
Alibaba: The House That Jack Ma Built by Duncan Clark 
In just a decade and half Jack Ma, a man from modest beginnings who started out as an English teacher, founded and built Alibaba into one of the world's largest companies, an e-commerce empire on which hundreds of millions of Chinese consumers depend. Alibaba's $25 billion IPO in 2014 was the largest global IPO ever. A Rockefeller of his age who is courted by CEOs and Presidents around the world, Jack is an icon for China's booming private sector and the gatekeeper to hundreds of millions of middle class consumers.