Occupy Till I Come
Modern Day Testimonies of Movers and Shakers In Christ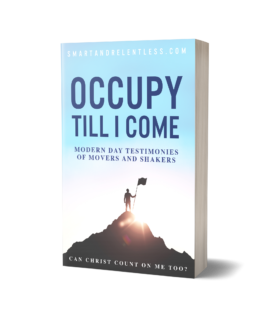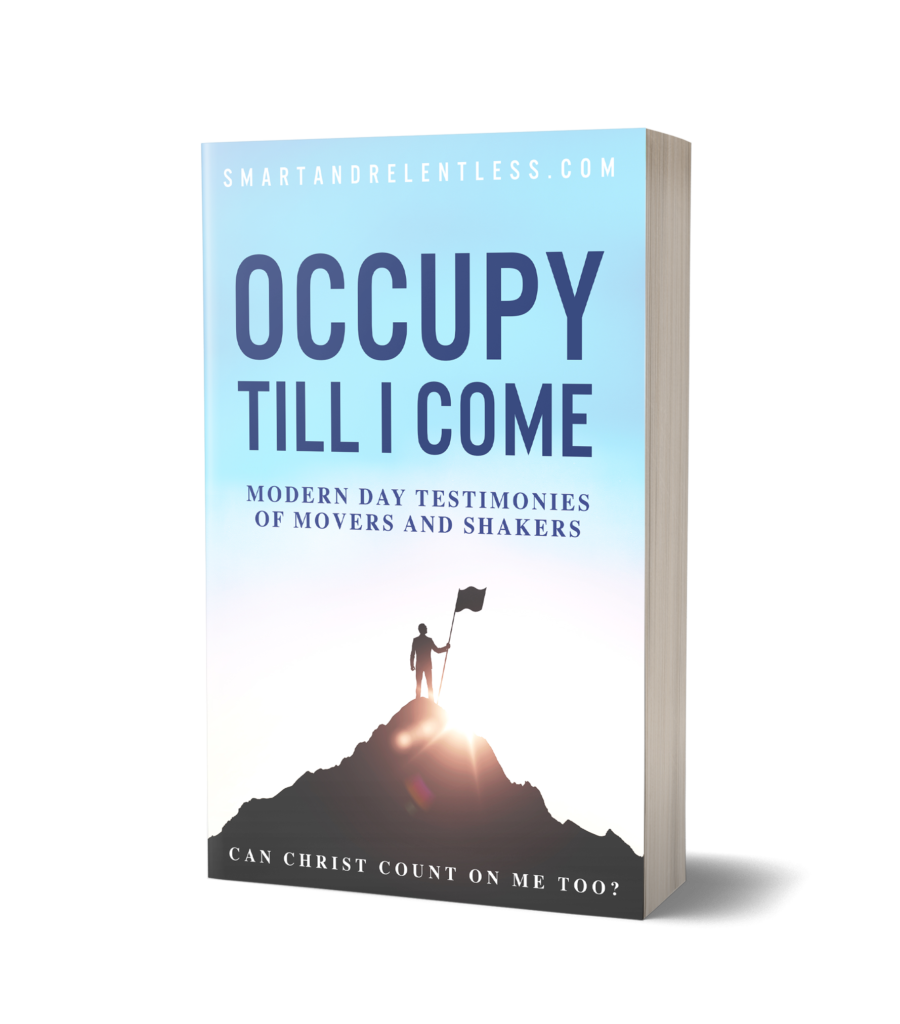 Meet the movers and shakers in Christ who are impacting their world and discover how you can do the same.
Within the pages of Occupy Till I Come, you'll find the lives of so many Christians who are using their great influence in the various industries God has placed them in, not only to be successful in their own lives as they follow their passions, but also to win souls for Him.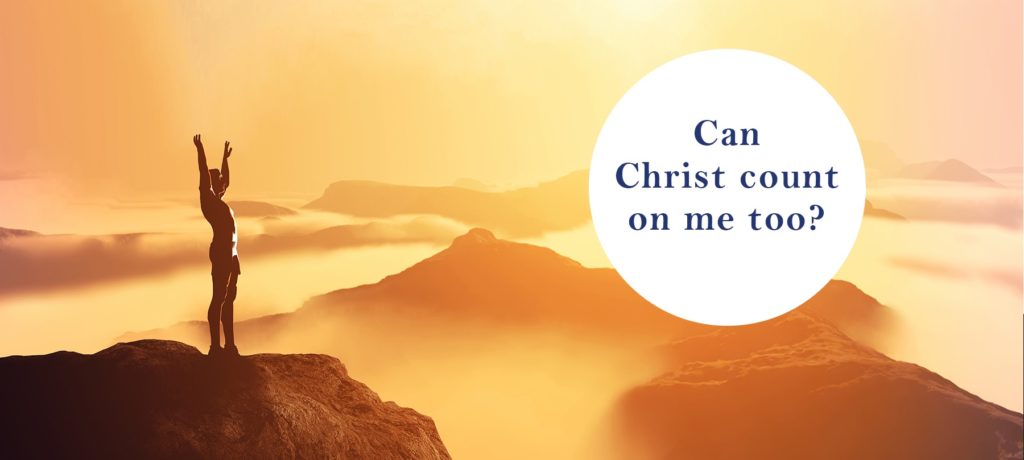 These are the stories of dynamic individuals who are beyond inspiring in their faith, as they live out each day to His glory, breaking down boundaries and doing the unexpected to prove to the world that there's something more out there than living for survival. If you sometimes feel like you're an average, subpar Christians, these are the individuals that you'll want to learn from, as you strive to follow their example.
The text you'll find within these pages follows what Jesus said in Luke 19:13, that we should occupy until He comes by maximizing our individual God-given gifts and resources for the advancement of His Kingdom.
It's about using the many gifts and resources God gives us – the energy, the blessings, the opportunities – to really multiple and be fruitful.
Don't settle for mediocrity any longer. Learn how to take control of your life and your future, so that you can make your time on Earth so much more than you ever thought it could be, as you become the successful and influential Christian God truly wants you to be.

So who should read 'Occupy Till I Come'?
There are a few certain types of individuals who will really benefit from this book. Those people include:
– Anyone who truly desires to become successful in a godly way without comprising his or her faith
– Anyone who's desperately seeking to discover their calling and passion
– Anyone searching for the knowledge needed to develop intelligent, Christian methods of increasing their success, whether they're just starting their career or already a business owner
– Anyone who needs a role model in their life, both as a businessperson and as a Christian
– Anyone passionate about broadening their horizons and considering new ideas
– Anyone with a true, God-given burden to help those in need
– Anyone who has the firm belief they can accomplish their dreams, but doesn't know where to start
– Anyone who greatly desires to quit their unfulfilling job to launch into a career in line with their passion
What to expect…
Occupy Till I Come, contains all of the exclusive case studies and interviews needed to introduce you to those who are making a remarkable difference in their various industries while simultaneously using their influence for Christ's work.
This book profiles fearless, inventive and smart individuals who have rebelled against the world's teaching and society, in order to come out on top in their sphere of influence, both economically and socially, whilst restoring hope to humanity.