The Rare Recording of Napoleon Hill In His Own Voice - Wealth Secrets of The 1% (Available on Digital Download & Flash Drive)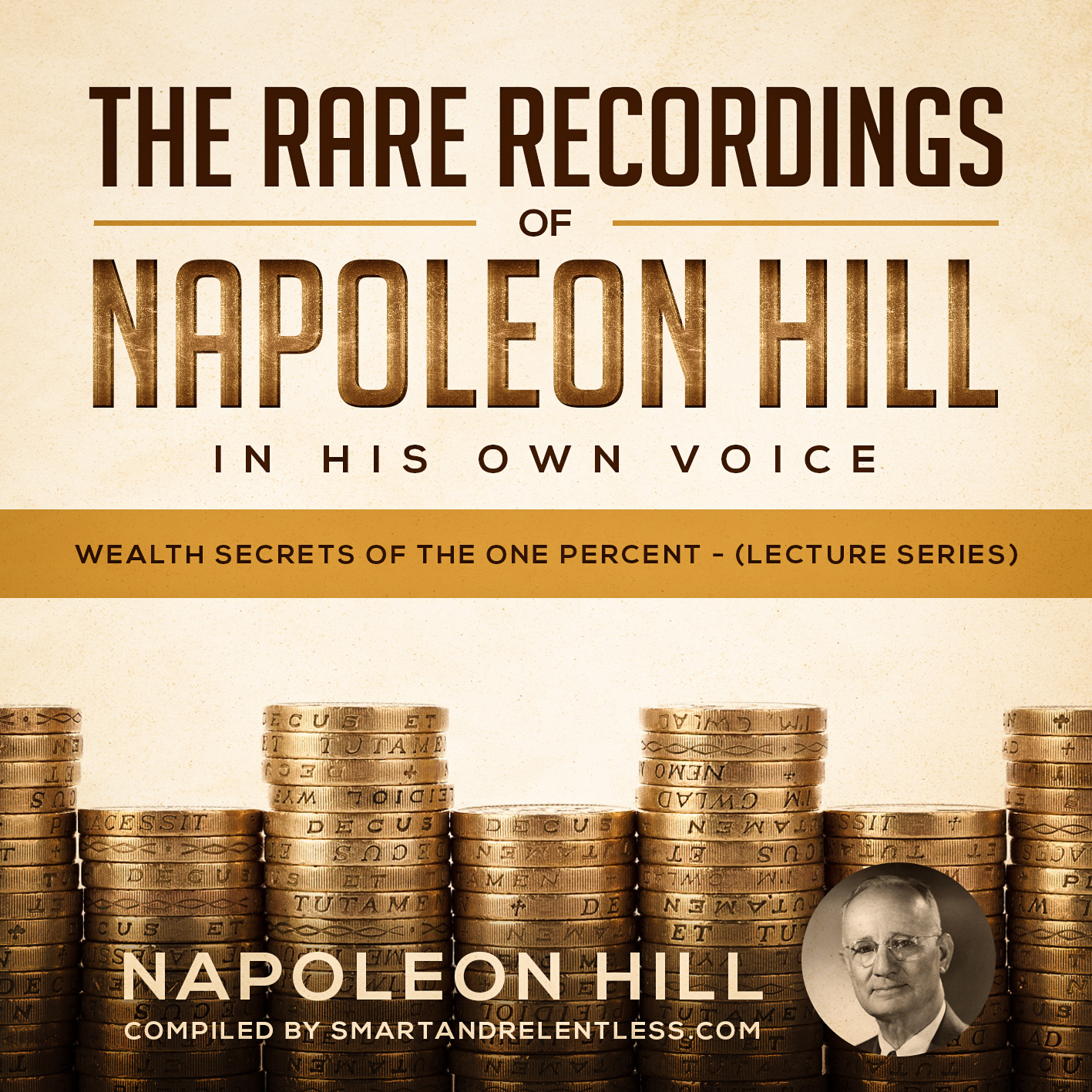 "The ladder of success is never crowded at the top." – Napoleon Hill
This collection of live lectures from Napoleon Hills reveals that the only difference between the wealthy and the common man is knowledge.
Napoleon Hill is a famous self-help author most recognised for his book titled 'Think and Grow'Which is one of the top 10 best selling books of all time.
Napoleon Hill discovered the fundamental principles of maximum achievement during private interviews with his mentor Andrew Carnegie, who was the richest man of his time. Hill dedicated 20 years of his life studying the success secrets of more than 500 of the most successful and wealthiest people in America.
In these rare recordings, you will get the chance to hear Napoleon Hill in his voice where he conducted live lectures in Chicago.
Get empowered today:
– Think like wealthy and become them.
– Reach higher heights through the power of your imagination.
– Attract opportunities daily to prosper.
– Become laser focused.
– Smash through mental limitations.
– Define a definite purpose for your life and achieve it.
Purchase Today! – Available on USB Stick and Instant download
Delivery Service Information
Thank you for shopping in the Smartandrelentless.com store. By purchasing from us you are helping to support our efforts in raising dynamic leaders within the faith.
Shipping Methods: We usually use Royal Mail to send parcels to customers.
Delivery options:
– Standard delivery is free. Items will be delivered in 5-7 working days in United States.
– Standard delivery is free. Items will be delivered in 5-7 working days to countries in Africa (Including Nigeria, Kenya, Zambia and more)